I don't want to get all sappy or everything, but it seems this is all this blog is about…. being sappy over the blessings God has given to me. SO, since God intended this blog to be sappy… I'll be sappy.
My guy turns two today.
Wait, let me re-phrase that.
My guy turns TWO TODAY!!!!!!!!!!!!!!!!!!!!!!!!!!!
God has given me the job of raising you into more than you think you can be, to raise you to be a Man in Christ. You have taught me the meaning of patience in love. You show me the world through a little boy's eyes and it's refreshing. Rudy, I love you dearly, I pray for you always, and am so happy to be your Mother.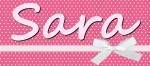 Sara Patterson has been blogging since 2007, but took a break for a couple years to tackle the world of news. She was the Social Media Director for a Houston based market 10 news station for over 2 years, but decided it was time to go back to her roots as a parenting blogger so she can spend more time with her family. She has now become an independent social media consultant for a variety of clients such as Hunger Free Texans and Downtown Galveston. Follow her personal Twitter account
@SocialNewsSara,
blogging account
@Family_Appeal
.
Latest posts by Sara Patterson (see all)