As I said before, I've dug into Esther with Beth Moore's study "It's Tough Being a Woman". As I watched the DVD and followed along with everything Beth has to say, I found my self shaking my head in agreeance. Yes! It's tough and I've been there Beth! How do you know how I'm feeling?!
But she does.
On the first day of class, our group leader asked us to write three statements describing WHY it's tough being a woman. Of course, my mind starts racing and my thoughts couldn't keep up with my fingers as I tried to write on this tiny notecard. You've gotta know me. I'm used to typing my tiny heart out on this laptop writing as fast or long as I want on a HUGE screen.
A very big issue for me, personally, is appearances. I remember a conversation I had one early morning with Brian's Grandfather while I fed my newborn at the time. He mentioned to me (I'm sure he doesn't remember, but it stuck with me) that one thing he loved and respected about Meme, his wife, was that every time he arrived home from a long day at work she was "put together". She always had herself presentable to him with make-up, hair, and clothes. Not only that, but she had her two girls dressed and cleaned up as well especially when out in public.
I can't count the times that Hubs comes home and there's marker all over Rudy's face, Abby just came in from outside filthy, and Zach just spilled milk all over the floor. It's usually chaos when he gets home, but I try. I try to have my make up on, myself dressed, and the kids semi-presentable.
I took that conversation to heart that morning, because I want and strive to be a representative of my family. If it's just a small trip to the store I try to take the time to fix myself up. It's a reflection on our family name.
That being said, beauty to me comes in different ways. I have so many girlfriends that, to me, display an arrangement of beauty from looks, humor, creativeness, patience, intelligence, and wit. It's hard for me to be confident in myself when I'm surrounded by such beauty.
Beth describes 4 kinds of women:
1. One who wants everyone to think she's beautiful. Look closely, she's miserable.
2. One who wants men to think she's beautiful. Watch out, she's dangerous!
3. One who wants nobody to think she's beautiful. It's sad, but she's terrified.
4. One who hopes some might think she's beautiful. That's me.
Beauty is the root of my selfishness sometimes. I look into my bathroom and see cosmetics galore, shoes overflowing from my closet, and dresses I've only worn once or twice. It's makes me want to search for God's Destiny for me. He's made me perfect in His eyes and surely beauty lies underneath it all.
"For I know the plans I have for you," declares the Lord, "plans to prosper you and not to harm you, plans to give you hope and a future." Jeremiah 29:11
I had to include this passage from Jeremiah, not only because it reminds me I can lay all my insecurities at the foot of the cross or because Beth mentions it in the DVD, but she mentioned it 1 day after a dear friend texted those very words to me. I was faced with making a decision on how or where I want my walk with Christ to go and her encouragement came via a "technological God text".
Join in the conversation by listening to my vlog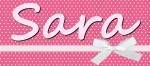 Sara Patterson has been blogging since 2007, but took a break for a couple years to tackle the world of news. She was the Social Media Director for a Houston based market 10 news station for over 2 years, but decided it was time to go back to her roots as a parenting blogger so she can spend more time with her family. She has now become an independent social media consultant for a variety of clients such as Hunger Free Texans and Downtown Galveston. Follow her personal Twitter account
@SocialNewsSara,
blogging account
@Family_Appeal
.
Latest posts by Sara Patterson (see all)