Tomorrow marks a significant day in history. The country's first ever African-American President will be sworn into office.
It's Time for Change.
As I write this, I have to say, I didn't vote for Barack Obama. I don't share a lot of his views. In fact, I was saddened of the news that he won, my heart felt anxious for the state of our Nation, and for once, an unexplained fear came over me. My husband will be the first to tell you my thoughts and feelings towards the President-Elect since both him and I, differ dramatically, but I am also a Wife, a Mom, a Daughter, and a Gentle Soul who needs to see change in our Country.
It's Time for Change.
I recently discovered the infamous Georgetown Store Window, Lululemon Athletica, that paints the picture of Rosa Parks, Martin Luther King, and President-Elect Obama.
Rosa sat so Martin could walk.
Martin walked so Obama could run.
Obama ran so our children can fly.
What strikes you when you read it? Some found it "disturbing", while others, like myself, may find it inspirational. I absolutely loved the Ad and feel a sense of Progress, Unity, and, if you hadn't guessed it yet, Change.
We make up a Pluralistic Society:
We are a Christian Nation, A Jewish Nation, A Muslim Nation, and an Atheist Nation.
We represent White, Black, Hispanic/Latin, Middle Eastern, and Asian Cultures.
We are Rich, Middle Class, and Poor.
We are Gay & Straight.
We are High School Drop Outs, High School Graduates, and College Degree Holders.
We are Mechanics, Physicians, Teachers, Business Men, Writers, and Police Men.

All in All, We are Americans and it's time for change. The change I speak of is a change in your heart and inside your head. There isn't much anyone can do about WHO is the President of the United States right now. He's chosen. If you want to believe it or not, I believe he was chosen by God for a people who have torn each other apart because of Religious differences.
I've said it before and I say it again. I am a Christian. I believe Jesus died on the cross for our sins and we are saved by His Grace. There is NOTHING that anyone can say to change my mind. I have my views about Abortion, Separation of Church & State, Gay Marriage, and Social Security, but I will venture to guess…. You do to. They might be the same. They might be different, but it doesn't make you any less American than me.
We need change. We need to change our thoughts to become unified together. Since we can't change who sits as President, we can definitely show support to our leader, encourage him, and most importantly, Pray for Him. He holds the most important job in America and he's earned it.
Change.
It's Time.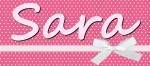 Sara Patterson has been blogging since 2007, but took a break for a couple years to tackle the world of news. She was the Social Media Director for a Houston based market 10 news station for over 2 years, but decided it was time to go back to her roots as a parenting blogger so she can spend more time with her family. She has now become an independent social media consultant for a variety of clients such as Hunger Free Texans and Downtown Galveston. Follow her personal Twitter account
@SocialNewsSara,
blogging account
@Family_Appeal
.
Latest posts by Sara Patterson (see all)