It seems my toddler really wants me to grow in patience. He's teaching me this lesson every day and it makes me want to scream, "I GOT IT RUDY! I NEED TO BE MORE PATIENT! You don't have to remind me on a daily basis!"
Before 9:00am today he had rummaged through my husbands wallet, played in a toilet Abby forgot to flush, squeezed out ALL the toothpaste of a new container into the carpet, and climbed up to the top shelf of the pantry to grab a bag of Cheetos in which he threw all over the house. Yeah, there is nothing like walking into the kitchen to hear the crunch of Puffy Cheetos underneath my slippers.
So… Patience Huh?
God wants me to learn the art of being patient?
Really?
You sure you don't have the wrong girl, Lord? I mean, I think I've been pretty patient for the last few years. I've been taking all the bumps and bruises quite nicely, but a Tasmanian Devil for a child? Really?
When Rudy somehow climbed onto the counter for refreshing sip of water out of the faucet I grabbed him up to tell him how unacceptable that was. He's a kicker. Imagine me holding, as tight as I can, a child kicking, screaming, scratching, and elbowing me. It WAS A SIGHT to see! I held him and I'm thinking All he wants to do is run away. Get away from the one trying to protect him. He doesn't know that I know whats best for him. I love him and all I want is for him to understand the danger that lurks around him. Let me hold you Rudy.
I finally let him go and as he ran away he tripped over a toy hitting his head on the hardwood floor. He came back crying and as I held him once again he held me back. Tight. He wrapped his arms around me and it felt like he'd never let go. I comforted him for what seemed like hours and he let me wipe his tears, sing him songs (YEAH YEAH.. I can't sing, but he liked it), and rock him till he fell fast asleep.
Rudy is the definition of resistance…. until he's covered in pain.
Of course, my Momma brain is thinking every which way and I feel like him sometimes. I picture myself trying my hardest to run away from the truth, thrashing my arms, and avoiding eye contact with God. I scream, "Let me GO!" As I did with Rudy, sometimes He does and I come running back in pain apologizing in shame and feeling comfort that His arms are still open, willing to brush my hair back with His hands, kiss my forehead and whisper His sweet truths into my ears once again.
Patience Sara. It IS a virtue.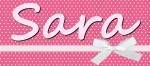 Sara Patterson has been blogging since 2007, but took a break for a couple years to tackle the world of news. She was the Social Media Director for a Houston based market 10 news station for over 2 years, but decided it was time to go back to her roots as a parenting blogger so she can spend more time with her family. She has now become an independent social media consultant for a variety of clients such as Hunger Free Texans and Downtown Galveston. Follow her personal Twitter account
@SocialNewsSara,
blogging account
@Family_Appeal
.
Latest posts by Sara Patterson (see all)