It's a simple question.
Do you want to look into my home? What do you think you'll see? Kids laughing? Me reading or cooking? Family Dinner time?
The reality of it all is I would be embarrassed if you had a front row seat in front of the window of my house. No, not because I steal the covers from Brian at night or that I shake my bootie in front of the TV to get a reaction out of the kids. No.
It's a simple answer.
I yell.
My husband doesn't travel much anymore. In fact, that's the reason we moved back to Memphis was so he wouldn't travel, but somehow he was coerced to go on a trip for a few days. I'm cool. I'm calm. I'm used to it.
For the last 2 years I've grown accustomed to his travel. For WEEKS at a time I would play both the Mom and Dad role until he arrived back home. From 5:30 am, when I had to wake to get Zach off to school on time, to 10:00pm when I finally finished cleaning the wreckage the kids left behind from the day, I worked hard to keep a structure to our routine.
So, this business trip was supposed to be easy. I did it so long, I thought FOR SURE I could do this with one hand tied behind my back. I was wrong.
He left Sunday night and it's been just plain rough! Rudy can't go a day with out his Daddy and has taken it out on me. From oatmeal to shampoo he has trashed the house. My sweet baby has scratched, hit, pinched, and pushed me for 24 hours straight and every angle of discipline seems to fail. I was at the end of my rope when it finally snapped:
"RUDY! What is wrong with you?! You won't let me help you, son!!!! You won't let me bath you, feed you, dress you, kiss you, or hold you. I can't do ANYTHING to make you happy!" Then the waterfall of tears come down and I slam the door.
Yup, I'm balling in my hands and in that instant, I knew I had messed up. Zach and Abby are watching me, confused, scared, and worried. It wasn't my best moment, I might add, but they take care of me. They both teamed up to clear off the table and even wiped it with a wet wash cloth. They took it upon themselves to clean up the living room and get their pj's on before I even thought to ask. They tried to make it easy on me as I sat crying outside the closed door of Rudy's room… him on one side crying, me on the other.
My home environment hasn't been peaceful, nor has it been full of grace the last few days. We haven't had a sense of purpose or direction and kind of just feel lost as the day goes by. Please tell me Resistance wasn't the Word of the Day on Sesame Street, because if it was I will officially ban T.V.
If you happen to look through my window tomorrow… I am bound and determined that my toddler will NOT be running all over me. A smile will be on my face and there will be a joyful sense in the air……………………………….God Willing. ((Pray for me))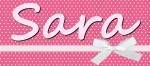 Sara Patterson has been blogging since 2007, but took a break for a couple years to tackle the world of news. She was the Social Media Director for a Houston based market 10 news station for over 2 years, but decided it was time to go back to her roots as a parenting blogger so she can spend more time with her family. She has now become an independent social media consultant for a variety of clients such as Hunger Free Texans and Downtown Galveston. Follow her personal Twitter account
@SocialNewsSara,
blogging account
@Family_Appeal
.
Latest posts by Sara Patterson (see all)