It was an exciting moment in my Momma Life, my son started 1st grade in Charlotte, NC at an Elementary School of Excellence. With a very active group of parents, this school had a PTA comprised at almost 100 percent. What can I say about the Teachers? Every teacher we had was amazing, supportive, understanding, and downright good at their job. There was a maturity that I had never seen in my children once they started attending this school.
With the start of 1st grade, it was no surprise to me that my son would be passionate about reading. Once he was introduced to the AR Program that was the end of it. He was a reading machine! It wasn't for the prizes to be had, but mainly for the recognition. It became his daily motivator, his Gold Star, and helped him strive to become a student who WANTED to read, who WANTED to do well in school, who fell in love with education.
He would often come running off the bus yelling, "MOM! Did you get my score in your email?!" Yes, I had and with each 100% and each AR point added he was a different child.
When we moved to Memphis from Charlotte, I thought to myself Oh No! He'll have to re-take all those tests. Not a problem Sara, not a problem, We'll review the books and spend extra time in the library and he'll gain 'em back. Imagine my disappointment when his teacher told me there is no AR program at Kate Bond Elementary.
So, you mean to tell me?! A program of excellence, a program that has deemed an asset at fostering a love of reading, is just gone?! Into thin air? According to the Commercial Appeal, "The city school district is discontinuing participation in Accelerated Reader on Nov. 29 (2008), saying it has scant proof it improves reading skills and comprehension. Principals who want it will have to fund it from their own budgets."
What do you do in this situation? Of course, the "no-brainer" would be parents stepping it up a notch and running their own home-based AR program. Have them read books, quiz them, and run an incentive program comprised of your own prizes. It's still heartbreaking that the Memphis City Schools would cut such a program in order to balance the budget.
I had to take my little time to moan & groan because I don't see what they are trying to accomplish here. Next thing I know, they'll be asking students to pay to check out books at the library Gotta meet Budget! Little Tommy, don't run off with that Junie B. Jones book till you pay 1.00!

At our previous Elementary they ran a fundraiser called "One Fund" which is their yearly fundraising. It's exactly what you think it is, the school asking each family that attends to donate a generous amount to help their school reach budget. You can ask your grandparents, friends, neighbors, anyone who might care about the well-being of the school. Did it work? WONDERFULLY! Each person I talked to said they have never had a year where they didn't meet their goal over and beyond.
So, I can whine about the AR program being cut, but ultimately it's the job of the parents to improve and maintain the success of their school. At the moment there seems to be nothing I can do besides keeping my hands on my child's education. I solely believe that without parents who are involved, without parents who care, a school can never be successful.
Dr. Kriner Cash, I want to believe in the Memphis City School District, but I have not seen any evidence that you do. Do you care? Show us parents, we can trust YOUR schools with OUR children. Bring us a peace that we are sending our children each morning to place where we see passion on the faces of the teachers. Give us Hope that we can trust Public Schools again. There are plenty ways around it by homeschooling or sending my children to private school, but the fact of the matter is I'm a believer. I have to believe in the school we're placed in because if I don't, it makes it that much easier for other parents to give up. I pray for our school every night and I feel God will hear those prayers as my children grow up here in Memphis.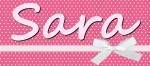 Sara Patterson has been blogging since 2007, but took a break for a couple years to tackle the world of news. She was the Social Media Director for a Houston based market 10 news station for over 2 years, but decided it was time to go back to her roots as a parenting blogger so she can spend more time with her family. She has now become an independent social media consultant for a variety of clients such as Hunger Free Texans and Downtown Galveston. Follow her personal Twitter account
@SocialNewsSara,
blogging account
@Family_Appeal
.
Latest posts by Sara Patterson (see all)