As some of you know, I issued a challenge to all my fellow Christian Mommas. Number 1 on the list is to write prayers out to your children for 2009.
I have been blessed beyond blessed to have three beautiful, amazing, children. They have taught me to relax, laugh, and most of all, love.
Zach
You are such a gentle soul. Fear overcomes your sweet heart more times than I'd like, but you're handling it. You're maturing and it's refreshing. I see a new little boy that I didn't see 3 months ago. You've learned to laugh and express your feelings to me where I can understand.
Zachary, I pray 2009 will challenge you to conquer those little fears you have left. I won't list them because you and I know what those are, but God will help you dig deep into yourself and express a courage unimaginable. This I know.
I pray you end your school year with more friends then you can count. I pray you understand the Lord more and more each day. I know you have expressed to me that you have accepted Jesus as your Savior and I don't doubt it for a second, but there is so much to learn and so much to understand. I pray that Grace covers you in an understanding that will develop your gentle soul even more. I love you Zach.
Abby
You wanted to run away from me last month. My heart broke and I longed to know why you are so rebellious, but God told me, "No." You are His child and He has made you perfectly in his image.
He has given you a free spirit who knows how to love a person by merely looking at them. You are SO patient with me as your Mom. I lose my temper a lot and you remind me that He is in control.
You are a beautiful girl, with a somewhat questionable fashion sense, but I love it. I love how you can express yourself so easily and so confidently. Abby, I pray you gain the confidence you need to start school yet again. It wasn't in the cards for you to go to Kindergarten here in Memphis and rules are rules, but we all know God had us wait until you're ready.
You're ready hun! You know how to read and write. You know how to jump on the bus and keep your cool. You. Are. Ready. I pray you have the confidence to do it this next year. Your emotions are so heavy these days and it's amazing to see how you express your feelins to me.
I love you Abby Girl. I ask God to pour His Love and Grace on you each and every day this year.
Rudy
We butt heads quite a bit. You are so strong willed and sometimes I don't know how to handle it and become overwhelmed. This is a developmental year for you. You are jumping, climbing, talking, and laughing. It's amazing to watch you grow so quickly.
I pray God continues to grow you physically and spiritually. You have this amazing gift for sports and I can only imagine how gifted you are once you're older. I pray God keeps you safe. As I said, you have no fear and only God can be with you as you explore the world around you. Only God can show you the way.
I love you Jackson Rudene. You hold my heart in your hands.
Thanks to all who have joined me on this journey as we challenge eachother to become Godly Mommas. If you have not written yours yet, that's okay! Once you write 'em out post on this thread or email me at mommafindings at gmail dot com. Also, if you haven't joined feel free to let me know you want to. I'll be posting more questions later this month for us to meditate on. Head over to check out some of these sweet ladies and read what they are praying for this year:
Andrea- Not on my Own Strenth
Jen- Living the Life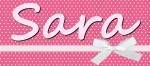 Sara Patterson has been blogging since 2007, but took a break for a couple years to tackle the world of news. She was the Social Media Director for a Houston based market 10 news station for over 2 years, but decided it was time to go back to her roots as a parenting blogger so she can spend more time with her family. She has now become an independent social media consultant for a variety of clients such as Hunger Free Texans and Downtown Galveston. Follow her personal Twitter account
@SocialNewsSara,
blogging account
@Family_Appeal
.
Latest posts by Sara Patterson (see all)