We watched the ball drop last night ringing in the New Year! We're on Central Time so we were watching the delay, but I turned to a sweet gal next to me (Hubby's friend's new girlfriend and she is a SWEETHEART) and tell her, "I've always wanted to live there, in the city, New York City."
This morning I sleepily walked into my kitchen to make my coffee, still thankful 2 out of my 3 kids were still sleeping. I opened my blinds, as I do every morning, and with my warm cup in my hands I breathed in the New Year. All of a sudden the dead grass in the front lawn looked new. The sun shined brighter. The first day of the year brightened this girl's heart.
My 6 year old, Zach, walks in and asks, "Mom, what are you looking at?"
Me: The New Year, Hun. Just the New Year.
Zach: It's out there?! Where?
Me: Honey, It's out there, it's in here, it's where you make it."
Zach: Mom, I want my New Year to be in Egypt!
Abby(Joins the conversation with her sleepy eyes): OH! Can I?! I want my New Year to be in Hawaii. I'm a beach girl.
Me: Oh Yeah?! Can my New Year be in New York?
Zach: Yeah, Mom. You're definitely a New York Mom.
It's all so perfect, because I have a week of "Mom" vacation away from the kids this year courtesy of my husband for Christmas. I can go anywhere with anyone and he'll take HIS vacation to stay with the kids. Where do you think I'm going?
New York and possibly North Carolina to see my girl! So, what about you guys? Where did your New Year start? The pyramids of Egypt? The beaches of Hawaii? Or the lights of a busy city?
It's 2009!!!!! It feels good to have a new start and the anticipation of the unknown is thrilling!
Happy New Year Everyone!
If you're joining in on the Sippy Cup Challenge send me your URL link to your prayer post. I'll be posting mine later today or tomorrow and linking back to your guys in the process. mommafindings at gmail dot com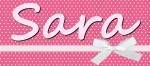 Sara Patterson has been blogging since 2007, but took a break for a couple years to tackle the world of news. She was the Social Media Director for a Houston based market 10 news station for over 2 years, but decided it was time to go back to her roots as a parenting blogger so she can spend more time with her family. She has now become an independent social media consultant for a variety of clients such as Hunger Free Texans and Downtown Galveston. Follow her personal Twitter account
@SocialNewsSara,
blogging account
@Family_Appeal
.
Latest posts by Sara Patterson (see all)