When we moved to Charlotte, NC one year ago we had to leave our couch behind. It wouldn't fit in the moving truck and we simply said we'd buy a new one once we got settled. Well, after moving expenses that seemed impossible and since we don't use credit cards we were going on $100 to find something we can sit on.
We were giddy with excitement when we saw a set for sale for (you guessed it) $100 on the outside of an Aaron's Rental Store. When we got it home it served it's purpose, but wasn't really easy on the eyes, if you know what I mean.
Months later that couch would be a mascot of one of the most horrible years in our marriage. We look at that couch and shudder. We look at the rips in the back and remember the tears in our heart. The left side that sinks down is our sinking hope, trying to decide if we can actually make it through, surviving the biggest fist fight of emotions.
We decided to get out. Charlotte wasn't the place for us and too many bad memories were tucked in every corner of the house, the neighborhood, the city. Simplicity was key. If we could only find a place where we could find simplicity, a place where we can escape materialism and run back to the ONLY thing important…. God.
In our search for that place, we cam to the conclusion we would re-visit Memphis and surround ourselves with Godly people. Don't misconstrue my description, Godly People not Perfect People.
So, the couch? We listed it on Craigslist for 100.00 bucks (the couch, ottoman, over sized chair, kitchen table, and 4 chairs). I couldn't get this stuff out of here fast enough.
We arranged an appointment for a woman to look at the furniture, hoping she would take it and take it quickly. She took one look at it all and these were her very words:
These are breathtaking! Beautiful! You are such a blessing to us. God put you right in our path and we are grateful.
I felt pretty horrible thinking Just how selfish could I be? It was a mixture of feelings as I saw my bad memories float away as a blessing to this family in need.
With the New Year approaching it brings a time of reflection. It's a time where we weed out anything or anyone who might not be nurturing the simplicity we seek.
Two Things we yearn for: God & Our Marriage
Finances? Sounds crazy, but we don't care about having that big house, that fancy car, or the latest Blackberry (okay Brian DID get a new fancy phone). Materialism was our life for an entire year and it's exhausting to live like that. We were prisoners of our own selfishness.
Now we are prisoners of Hope.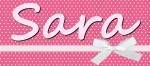 Sara Patterson has been blogging since 2007, but took a break for a couple years to tackle the world of news. She was the Social Media Director for a Houston based market 10 news station for over 2 years, but decided it was time to go back to her roots as a parenting blogger so she can spend more time with her family. She has now become an independent social media consultant for a variety of clients such as Hunger Free Texans and Downtown Galveston. Follow her personal Twitter account
@SocialNewsSara,
blogging account
@Family_Appeal
.
Latest posts by Sara Patterson (see all)