With the Holiday's almost over, I'm sure a lot of you Mommas are anxious to have a little breathing time. I know, I'm having the feeling of What is next? The New Year always brings a time of reflection.

What can I do to better myself?
Am I following God's Will?
How can I re-energize my prayer and walk with Christ?
How can I minister to friends, family, and neighbors more effectively?
Is there a need at church I can fulfill?
What about my discipline with the children, do changes need to be made?
How can I encourage my spouse more each day?

This year, I'm putting together a blogger challenge. It's not a competition to see who posts the most or gives the best answer. It's a challenge you give yourself to seek out a little "more" in your walk as a Christian Momma.
Last year I started this very blog with a prayer to my children for 2008. This challenge was issued by my Sunday School class here in Memphis, while I lived in Charlotte. The challenge was to write out a prayer for each child for 2008, then read it out loud to them before the New Year.
I remember I worked on these prayers tirelessly on New Years Eve and was so excited to read it to them, but they either didn't pay attention, talked, laughed, or played while I read these words to them. I was so aggravated that I put so much thought into this and they didn't even want to listen. Then it hit me, that they are merely children (at the time all under the age of 5) and what was important was the prayer and trust I've given God to take care of these sweet babes. They are His and I'm only their mother because God has chosen me to be.
So, sweet Bloggin' Momma Friends…. I'm issuing a challenge to you. Read Genesis 49:1-28 and write your own prayer and blessings for your children for 2009. Then read it out loud to them on New Years Eve. Don't worry if they are too young to listen or pay attention. Then post it on your blog showing the world that you've given these children to Him and trust in His Goodness for your family.
My dear friend Tina has designed a cool blog button just for this and it's posted right there on the left for you to grab. Post it on your sidebar and take a month long challenge with me. After these prayers I will post a new challenge regarding family, marriage, relationship with God, discipline, or a topic to reflect on. There will be some scripture reading involved, but nothing too long and tedious. I know us Moms don't have a lot of time during the day.
This challenge is to help us start this new year off right, to re-energize our spirit, to reflect on what's important, and to make time to pray and just lean on Him.
Will you take the challenge with me? This will last the entire month of January (not every day, but maybe once a week). I thought of giving a prize to someone after it's all said and done, but couldn't figure out how to choose that person and I didn't want it to be all about the "prize", but more about us reflecting on Him. Invite your friends and let's start 2009 right!
Comment on this post if you plan to participate and don't forget your URL. I will be rounding up participants and linking back to you guys throughout!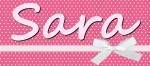 Sara Patterson has been blogging since 2007, but took a break for a couple years to tackle the world of news. She was the Social Media Director for a Houston based market 10 news station for over 2 years, but decided it was time to go back to her roots as a parenting blogger so she can spend more time with her family. She has now become an independent social media consultant for a variety of clients such as Hunger Free Texans and Downtown Galveston. Follow her personal Twitter account
@SocialNewsSara,
blogging account
@Family_Appeal
.
Latest posts by Sara Patterson (see all)