It's 8:00pm.
The kids have eaten, bathed, and are smelling like roses from their bath.
I am silently patting myself on the back as a "Job Well Done" for having gotten through another day with 3 small children under the age of 6.
I've gotten comfy in my PJ's, catching up on emails, and convincing myself I'll finish the dishes when the kids go down.
((Ring Ring))
The phone rings and it's my sweet hubby. I'm thankful he's probably calling to say he'll be home soon, but instead hear this on the other line, "Hey! Is it alright that I invited Greg over to play Guitar Hero?!"
Me: "Uh.. Well.. I… It's just.. Yeah, it's alright."
My husband has two great friends here. They keep him laughing, they keep him going, and it's encouraging to see him embrace friendships the way he has. They are involved in our life as a family and have gotten to know me and kids quite well. In fact, when I was sick last night one of these friends came over to help Brian clean the house and cook the kids dinner so I can rest.
These are awesome friends! Right?
Well, why is it that I get so irritated when I get a call like this? I remember Jean Stockdale saying once that she always opened her house to her children's friends. She even goes to say that her grocery bill was MORE than her house note at one point just to feed all the people coming in and out.
I always vowed to myself to be an open, welcoming, Christian home to ANYONE who might need a place to be for 5 minutes OR 5 years. I never want to turn anyone down who wants to be in our home.
So, answer me this ladies… Why in the WORLD do I get so aggravated? I want to be a quiet blessing to friends, family, and others. I want to always be a warm welcome place to rest.
I guess I'm more aggravated that he brings these guests over late (well, to me 9:00 is late unless it's planned), there is no warning, and I, myself, will just be going to bed anyway. Or is it because I feel like he is consumed with bringing friends over and maybe, secretly, think I'd like to have more family time or alone time? Or is it because I don't usually bring friends over as much?
I think it has a little to do with me thinking I don't belong, like maybe I need to hang out in my bedroom so they can do guy things. Or because I'm exhausted from the day and all I want is my husband. Maybe it's my OCD thinking we should adhere to a strict schedule of nighttime routine…I really just don't know, but I can't shake it!
I'd like to add, I didn't feel like this when we lived in NC. Whenever Hubs wanted Brad to come over I was completely fine with it. I think it's because he actually talked to me and involved me in the conversation. That, or because our house was twice the size and I COULD go to my room and not hear the loudness of a video game.
So, girls tell me.. Would you be bothered or irritated if you husband brought friends over late at night .. say 2-4 times a week?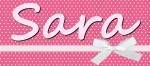 Sara Patterson has been blogging since 2007, but took a break for a couple years to tackle the world of news. She was the Social Media Director for a Houston based market 10 news station for over 2 years, but decided it was time to go back to her roots as a parenting blogger so she can spend more time with her family. She has now become an independent social media consultant for a variety of clients such as Hunger Free Texans and Downtown Galveston. Follow her personal Twitter account
@SocialNewsSara,
blogging account
@Family_Appeal
.
Latest posts by Sara Patterson (see all)