Yeah, I said it.
I've got a Sinus Infection from H.E.L.L!! Satan himself is the ONLY one able to create such yuckiness. Satan himself is the only one to make me choke on my own boogers.. GREEN boogers!
Yup, I said it!
No, seriously… This week has been so weird. I feel like I'm allergic to this lotion I was reviewing for Momma Findings because for two days straight I was red, swollen, and itchy.
Then Friday night I started with a fever, sore throat, and drainage. Now, my head feels like it's going to explode from this underwater feeling I'm getting just by breathing.
I had to cancel big plans this weekend. Plans I didn't want to cancel. I was SUPPOSED to enjoy a Saturday with Laughter, Smiles, & Goodness, but NOOOOOOOOOOOOOOOO the cards were not in line as I could barely move from my bed to the kitchen to make the kids breakfast. I had to cancel going to the Women's Breakfast at my church too. BLEH! There is only 1 a month and I missed it. 🙁
It was so bad that I couldn't even GO to church this morning. Double BLEH!
Hopefully, tomorrow is better. I feel better, but still have a LONG way to go. There is 10 more days till Christmas and I plan to be joyful, thankful, and HEALTHY!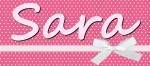 Sara Patterson has been blogging since 2007, but took a break for a couple years to tackle the world of news. She was the Social Media Director for a Houston based market 10 news station for over 2 years, but decided it was time to go back to her roots as a parenting blogger so she can spend more time with her family. She has now become an independent social media consultant for a variety of clients such as Hunger Free Texans and Downtown Galveston. Follow her personal Twitter account
@SocialNewsSara,
blogging account
@Family_Appeal
.
Latest posts by Sara Patterson (see all)