Don't lie, that song by Soul Asylum just ran through your head when you read the title of this post, right?
Runaway train never going back
Wrong way on a one way track
Seems like I should be getting somewhere
Somehow I'm neither here no there
Well, it ran through my head too this morning as I sat to write. I FEEL like I'm on a one way track going the wrong WAY! All this "stuff" is hitting me dead on and I can't turn back!
Before you start worrying (MOM), it's just the kids. I love them, I live for them, I would DIE for these sweet smiles, but we've hit that point where discipline needs to be MORE consistent, MORE effective, and MORE obtainable.
My sweet sweet Zachary has learned the art of talking back and questioning everything we tell him. He has gotten in trouble once at school for talking during "silent lunch" and had to sit in the time out table. MY BABY had to sit in the TIME OUT TABLE!
If you know me and my family at all, you know that THAT is not Zach. He doesn't get in trouble and he is the most timid child you'll ever meet. There is this change in him since moving back to Memphis and, although, I don't WANT him getting in trouble, I DO love the fact that he is more relaxed, not so rigid and orderly. He laughs more, he jokes more, and it's refreshing, but a little frustrating dealing with his troubles when they arise.
Now, my sweet Abigail… What can I say about my darling of an Abigail? Well, she tried to runaway this week.
Yes. You read that right. I'm a horrible mother because my daughter, at the ripe old age of 5, wants to run away.
She packed her Princess backpack and kissed little brother on the forehead, out to find a mother who wouldn't make her put her nose in the corner. I tried explaining that her Barbies and one set of mis-matched clothes would not get her very far, nor can she live on that. The kicker? When I asked her how she would eat she simply said, "I know how to order room service from when we traveled with Daddy this Summer." I won't go further about the incident because we ALL know she didn't run away, but instead stewed in her room thinking of how to escape through the window.
Rudy Man.. My sweet Rudy. He loves me, I know. He loves this home and his family, I know. He HATES the corner time out spot, I know. I know this because he screams, hits, kicks, and scratches me as I try to walk away. We probably did this 50 times that day and after it all he was one grouchy child who just wanted me to hold him instead of washing dishes, doing laundry, or breathing. It all worked out with an emergency "take over" by my husband and good friend Dionne.
It's funny how a big fat greasy meal from a Mexican resteraunt and a little laughter with a friend can perk a girl up!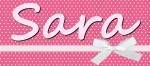 Sara Patterson has been blogging since 2007, but took a break for a couple years to tackle the world of news. She was the Social Media Director for a Houston based market 10 news station for over 2 years, but decided it was time to go back to her roots as a parenting blogger so she can spend more time with her family. She has now become an independent social media consultant for a variety of clients such as Hunger Free Texans and Downtown Galveston. Follow her personal Twitter account
@SocialNewsSara,
blogging account
@Family_Appeal
.
Latest posts by Sara Patterson (see all)