There is this game that I just love playing, but it always turns into disaster.
Monopoly.
I don't know about you guys, but I was WAY excited when the electronic version was released. We wasted no time in buying it, but the problem with this is that my husband is the most intense Monopoly player that has EVER LIVED! I am FARRRRR from joking about this.
He simply can't win OR lose graciously. I love him, God bless his little heart, but Monopoly does this crazy, unearthly thing to to him where his eyes turn red, he no longer goes by the name hun, and most evil laugh *Bwah Ha Ha Ha Ha* comes out of his mouth.
It's a bummer because now the game I loved has been put on the back burner due to the fear of being eaten alive along with my little houses and hotels. On rare occasion I DO pull out a win, but it's even worse because his losing mentality is a whole lot worse than him winning. *sigh*
It's the Holidays though and with that, comes lots of family. What do you do? Do you guys play board games, have bake-offs, or go shopping? Unfortunately, the last 4 years or so we've been miles, and miles, and miles away from our family, but they are so great they make a way to see us.
In fact, I remember a game of Scrabble when my Mother-In-Law was visiting in which..um…er… it didn't end on GREAT terms. For the life of me, I can't remember the word she was spelling in which Hub's told her, "No, Nope, Uh-Uh, *shakes fingers*, that is NOT a word. Where's the dictionary?"
It was all in good fun, he simply wanted to buy her a "Scrabble Dictionary" of official words you can and can NOT spell. Oh, that was after he called his Dad and Grandad to check if it was a word. Don't ask me the verdict, I'm neutral in this.
All kidding aside, we REALLY love having games to play with family who make the journey of miles to visit us during the Christmas Season. Scrabble, Monopoly, and Card games are our favorite.


I'm actually really excited because EA games has come out with Monopoly to play on your Wii system. Who wants that under the tree? Um… Me! Me! Me! I'm just ASKING for a Monopoly induced fight with my husband, huh?!
Bring it on!!!!!
This post inspired by the
Parent Bloggers Network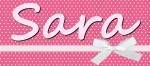 Sara Patterson has been blogging since 2007, but took a break for a couple years to tackle the world of news. She was the Social Media Director for a Houston based market 10 news station for over 2 years, but decided it was time to go back to her roots as a parenting blogger so she can spend more time with her family. She has now become an independent social media consultant for a variety of clients such as Hunger Free Texans and Downtown Galveston. Follow her personal Twitter account
@SocialNewsSara,
blogging account
@Family_Appeal
.
Latest posts by Sara Patterson (see all)