I'm not a Phillies Fan.
I'm not a Rays Fan.
I am an Astros Fan.
I'm a TX girl at heart and have been an Astros fan since I was little. You can't live in the Houston area without cheering for those 'Stros. Right?
I was, however, rooting for the Tampa Bay Rays. I'm a bit disappointed that they didn't win. According to my sweet husband and his friend, Brad, Evan Longoria .. for lack of words… sucks. I don't think so, but to each their own.
This isn't about the Astros or the Rays or the hate that seeps from my husbands eyeballs for Evan Longoria. This is about Brad Lidge. Did you watch the game? According to polls, most didn't watch the World Series this year, so you probably didn't, but let's just say you did.
Brad Lidge completed the 2008 Baseball Season with a perfect record, 48 of 48 saves. I don't care who you root for, that is outstanding! He ended the World Series with a "Swing and a Miss". Can't you just hear Joe Buck saying that?! The joy and emotion he expressed after that swing really made me a little giddy. I loved watching his child-like celebration.
The thing is, if you know anything about Brad Lidge you know how bad he was ridiculed for that infamous pitch to Albert Pujols. I won't go into details, but everyone said he wasn't the same. So, although I wasn't cheering for the Phillies, I was happy to see he IS the same. He STILL has it! He is an amazing pitcher and boy did he show it!
So, of course it gets my mind going a bit. Championship games usually do that, you remember my NBA post? How does Brad come back in such a manner? What kind of encouragement team does he have backstage? Is it his faith in Christ to overcome adversity? Is it his family with words of wisdom? Or is it his new team mates giving him the courage to do it?
If you're beat down by circumstances what gives you the courage to take the mound, keep your cool, and overcome it all?
To me, you can compare Brad Lidge's performance to life itself. Keep your Faith when you're discouraged, when you feel you can't muster an ounce of success, because I believe, deep in my soul, that God has amazing plans to honor your endurance.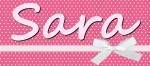 Sara Patterson has been blogging since 2007, but took a break for a couple years to tackle the world of news. She was the Social Media Director for a Houston based market 10 news station for over 2 years, but decided it was time to go back to her roots as a parenting blogger so she can spend more time with her family. She has now become an independent social media consultant for a variety of clients such as Hunger Free Texans and Downtown Galveston. Follow her personal Twitter account
@SocialNewsSara,
blogging account
@Family_Appeal
.
Latest posts by Sara Patterson (see all)