Have you ever had that dream where you go to school naked? All eyes are on you and you are more embarrassed than you've ever been. The attention that is on you is too much too bare and, in your dream, you either run to the bathroom, stand frozen in your steps, or the anxiety of it all wakes you from your slumber.
As Mommas, we go through this attention quite a bit. I have three pairs of eyes on me every second that they are awake. They mirror my actions, they say what I say, they dress as I do (well Abby tries to). Children's eyes are fixed on their parents, because, I feel, we are "their God". We are the closest thing to God that they can understand right now. Our job is to point them to the Way, the Truth, and the Light. That's a lot of pressure! That is a lot of attention. That is hard to deal with. So, again, I either run away from it on some days, I stand frozen on how to answer questions on others, or the anxiety of it all keeps my heart racing.
How, as humans, does fame or attention help us? I happen to break under pressure. It mounts until I feel like I'm going to explode. Then, after a week of it, I feel beat. I feel let down. I feel scared and turn to God to, again, pull me up from that slimy pit I happen to jump into because I couldn't handle the pressure.
Last week was a week from Hell. Without giving you details, I'll keep it short and sweet. Here is the list of things that have been on my heart due to it either happening directly to me or to someone we love:
Hearth ache
Infidelity
Abandonment
Cancer
Car Wreck
Credit Card Fraud
Financial Woes
House Fire
Economy Stress
Election Burn Out
Job Insecurity
Moving
When I look at that list, I'm thankful most of those on the list I haven't been going through, but it breaks my heart and has sent me to my knees for prayer because they are happening to people I love dearly or have ties to.
I keep my Faith in believing that God has something BIG in place. There are so many changes, so many unknowns, and so much tragedy that when He DOES bring it all to peace there will be little doubt that it was Him and Him alone who performed such a miracle.
All eyes are on you Lord, All eyes are on You.
Love the Lord, all his saints! The Lord preserves the faithful, but the proud he pays back in full. Be strong and take heart, all you who hope in the Lord.
Psalms 31:23-24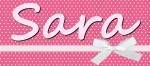 Sara Patterson has been blogging since 2007, but took a break for a couple years to tackle the world of news. She was the Social Media Director for a Houston based market 10 news station for over 2 years, but decided it was time to go back to her roots as a parenting blogger so she can spend more time with her family. She has now become an independent social media consultant for a variety of clients such as Hunger Free Texans and Downtown Galveston. Follow her personal Twitter account
@SocialNewsSara,
blogging account
@Family_Appeal
.
Latest posts by Sara Patterson (see all)