Dear Mona,
I write this knowing you probably won't read it for either days or weeks. I write this, because sometimes the words don't come out of my mouth very easily. I write this, because you are my dear sister. I love you and, although, you have always been miles and miles away from me, I think of you more than you know.
You are an amazing gift from God to our family. I know sometimes I don't show it, okay, most of the time I don't show it, but I've always looked up to you as this amazing, intelligent, kind soul, who I'd like to mirror some day. I've said it before and I say it again, God has a plan and it's perfect. You don't feel it, this I know, but I do.
I know your heart is broken. I know you feel beat, but there is only one way to be lifted out of the slimy pit you've been thrown in and it's Our Father. He holds you when you're sleeping. He brushes your hair back when you don't know it. He, alone, is making you stronger and giving you a way to start over, a way to enjoy your life, have a family, and be with someone who deserves such a woman. Someone who will stand by you no matter what. Someone who will make you feel like the beautiful woman you are.
I've meditated on this Bible Verse quite a bit the last 2 years and it never gets old. The words always encourage me and reminds me who is in control:
I waited patiently for the Lord;
he turned to me and heard my cry.
He lifted me out of the slimy pit,
out of the mud and mire;
he set my feet on a rock
and gave me a firm place to stand.
He put a new song in my mouth,
a hymn of praise to our God.
Many will see and fear
and put their trust in the Lord.

Psalm 40:1-3
Awhile back I came across these very words, by Beth Moore:
"Beloved, let this one sink in deeply: if God allowed you to be thrown into a pit, you weren't picked ON; you were picked OUT. God entrusted that suffering to you because He has faith in you. Live up to it. All the way up."
There is a glorious purpose hidden behind all the pain. I, in the depth of my bones, believe that. God would only permit such harm to His child if there is good to be accomplished. Mona, there IS good in this. I promise you that.
You are my dear Sister and I would do anthing to take the hurt away, but ALAS I can't. I pray for you daily, I think of you often, and I love you always.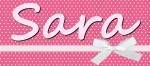 Sara Patterson has been blogging since 2007, but took a break for a couple years to tackle the world of news. She was the Social Media Director for a Houston based market 10 news station for over 2 years, but decided it was time to go back to her roots as a parenting blogger so she can spend more time with her family. She has now become an independent social media consultant for a variety of clients such as Hunger Free Texans and Downtown Galveston. Follow her personal Twitter account
@SocialNewsSara,
blogging account
@Family_Appeal
.
Latest posts by Sara Patterson (see all)