The chaos has died down now that both, Zach and Abby, are on the bus on off to school. Just 20 minutes ago it was definitely a crazy house. I'll let you in on our school morning on a day where Daddy is on a business trip. Fun.
5:27- Rudy is screaming in his crib.
5:30- Alarm is going off, I'm begging for mercy.
5:33- Zach walks in, "Mom! You aren't up!?"
5:35- Get Rudy out of his crib and get him dressed.
5:40- I try to wake up Abby and it's like a monster took over this child's body. She was NOT happy and wasn't even TRYING to hide it. Rudy is screaming. I run to the kitchen to get lunches and backpacks ready.
5:55- Wake Abby up ONCE again. Nothing. Rudy is still screaming (Dude! If you are still sleepy, why the heck do you wake up so early?!)
5:57- Carry her OUT of bed and place Miss Sleeping Beauty in her chair at the kitchen chair for breakfast. Proceed to finish making lunches and getting backpacks ready.
6:09- Zach finishes his cereal and goes to his room to change. I quietly tell him, "Hun, make sure and wear pants. It's pretty chilly outside." "Ok, Mom."
6:15- "Ab, girl we really need to start getting dressed." At this point she had eaten nothing, but slept in her cereal bowl instead.
6:17- It's a fight. I want her to wear pants. She wants to wear a dress. I want her to wear a long sleeve shirt. She doesn't like the color. I grab her brown shoes. She wants her black shoes… that we can't find.
6:20- Zach comes out of his room, "Mom, can I wear these pants?" "Sure, it's whatever." I turn to Abby who has fallen BACK asleep on the floor."
6:23- Zach comes marching out wearing shorts and short sleeve shirt. "ZACH! I told you pants! It's cold outside." "You said whatever" "That's NOT what I meant.. please change."
6:30- I realize I'm still in Pj's and need to get dressed to go to the bus stop
6:33- Zach can't find his shoes. I'm dressing a zombie-fied daughter.
6:35- I yell for him to find his old shoes. Abby can't find her jacket. I yell at her to find another jacket. My coffee is officially cold.
6:40- Abby is pouting in a corner. "WHAT?! Abigail! WHAT???!" All I heard was, "mumble mumble attitude!" She is now crying. I made her say it again as I didn't hear what she said.
Wanna know what she said?
You probably already guessed it.
In tears my sweet girl says, "Mom, I don't like your attitude this morning."
*Droops Head*
How in the hell did my Joy disappear so quickly?!
I let it. I woke up in a bad mood. I got more aggravated as another item of clothing went missing every 5 minutes. I'm so glad I have a daughter who keeps me in check, you know?
I quickly knelt down in front of ALL three kids and said, "Listen to me. You're right. My attitude is down right ugly this morning and I'm sorry. Do you forgive me? I get really stressed when I think we're going to miss the bus and thinking of everything I need to do around the house. I promise my attitude will be bright and shining when you get home."
6:48 (Passed Bus Stop Time)- We walk down the driveway and turn to the bus stop. Arrive. Breath a sigh a relief that we didn't miss it.
6:49- Bus arrives
Doh! Nobody brushed thier teeth! Ah well, a little bad breath never hurt anyone!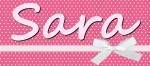 Sara Patterson has been blogging since 2007, but took a break for a couple years to tackle the world of news. She was the Social Media Director for a Houston based market 10 news station for over 2 years, but decided it was time to go back to her roots as a parenting blogger so she can spend more time with her family. She has now become an independent social media consultant for a variety of clients such as Hunger Free Texans and Downtown Galveston. Follow her personal Twitter account
@SocialNewsSara,
blogging account
@Family_Appeal
.
Latest posts by Sara Patterson (see all)