Yesterday was probably the biggest emotional meltdown I have ever had with the kids. In fact, I called my dear friend and as she answered I said, "Is it too early to start drinking?" I seriously needed something to take the edge off. Rudy was relentless. I was still in my pajamas. The kids would be home from school in an hour. The laundry is piled high. The dishes are piled high and I can't seem to shake this icky feeling through my body.
The end of it all happened when my children asked to play outside. I was happy to let them out thinking everyone could use the fresh air. Well, I realized it was WAY too cold and WAY too windy to be out there, but when I tried dragging my toddler in… he lost it!
As I started cooking dinner, he threw his tennis shoes at me. Umm.. yeah.. One landed IN the cooking pan. This is at the point where my daughter is screaming at me, "I SAID give me a DRINK!!!"
I slammed the pitcher of Kool Aid on the counter and headed to my room crying and screaming with a big boom of the door slamming. As that stiff drink taunted me, I instead called my husband at work and politely asked him if there was ANY way he could make it home early because if I had to do it by myself much longer I would surely lose it.
I love my husband.
He came home.
For me.
Not only that, he gave me the most encouraging "pep" talk on what I can handle as a mother, what I shouldn't HAVE to handle as a mother and then sent me off to Target to get my mind straight. He handled the kids nighttime routine.
I guess today hit me harder than usual because I am getting this ugly cold where I can't breath through my nose, coughing continues through out the night, and the chills are horrible.
I had it! Today I turned on my heater. And YES.. I know it's only September, but it's stinkin' cold in this house and the wind outside is howling.
*sigh*
Coffee and a cozy warm computer chair.
My kinda morning.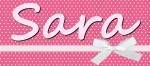 Sara Patterson has been blogging since 2007, but took a break for a couple years to tackle the world of news. She was the Social Media Director for a Houston based market 10 news station for over 2 years, but decided it was time to go back to her roots as a parenting blogger so she can spend more time with her family. She has now become an independent social media consultant for a variety of clients such as Hunger Free Texans and Downtown Galveston. Follow her personal Twitter account
@SocialNewsSara,
blogging account
@Family_Appeal
.
Latest posts by Sara Patterson (see all)