… and there is literally steam bursting out of my ears as the anger builds up.
I was told last week that the neighbors across the street were throwing a big 16th Birthday party for their twins. As the week progressed, I silently wished that somehow the party would be cancelled. It sounds horrible, I KNOW! But I knew, in the back of my Momma head, that this party would be bad news.
It started around 8:00 pm. When my toddler was ready for bed he couldn't sleep due to the car lights in and out of his window and loud noise of people and music. I shrugged it off thinking Eh! I used to be a teenager once. It's more than that though because the very next morning, as I'm opening my blinds to the Saturday sunshine, I see bottles scattered all over my lawn.
What irked me was the family who threw the party? Their lawn was spotless. So, after breakfast I figured I'd go outside, pick up the bottles, and chunk them back in their yard. As I'm doing so, my toddler goes to sit on the front step (we came out the back door). What does he see?! A big blue bottle of Sky Vodka. Yup, my sweet little baby brings me this bottle with grins and giggles as if he had found a treasure.
I'm getting a little angry just blogging about it, but what are these parents thinking?! There was close to 100 teenagers at this party, underage, drinking, and obviously driving. How could they take on the liability?!
As my "sweet" neighbor comes out of her house, I approach her saying, "Yeah. I found that on my front porch. My TODDLER brought this to me." The only thing she thought to say was, "That's a shame. I thought I cleaned everything up. If that was on your porch I wouldn't go up to your porch to get it. That's rude."
LISTEN LADY! I'm all about having fun, but……….. HAVE YOU LOST YOUR EVER LIVIN' MIND?!?! Yes, it is a shame that you allow underage drinking in your house and don't have the decency to respect your neighbors property! It's a shame that my children go outside to play and see alcohol bottles scattered everywhere. It's a shame that these parents are, AT LEAST, 15-20 years older than Brian and I, but yet still act so irresponsible.
Am I out of line for approaching her and being so angry? Should I have handled it better? Tell me Mommas… what would you have done if this happened to you?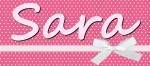 Sara Patterson has been blogging since 2007, but took a break for a couple years to tackle the world of news. She was the Social Media Director for a Houston based market 10 news station for over 2 years, but decided it was time to go back to her roots as a parenting blogger so she can spend more time with her family. She has now become an independent social media consultant for a variety of clients such as Hunger Free Texans and Downtown Galveston. Follow her personal Twitter account
@SocialNewsSara,
blogging account
@Family_Appeal
.
Latest posts by Sara Patterson (see all)