Have you ever wondered what it was like for our Mother's while we were growing up? Life seemed so different in a time where you can ride your bike down the road and she didn't worry so much about a sexual predator snapping you up. She didn't have to worry about you chatting online with the wrong people. Cell phones weren't around for her to call you if she thought it was getting late. In a time before the technological boom, life seemed calm. The only convenience for Mothers back then seemed to look like this:
Is that not Old School or What?!
I look at my life as a SAHM to three little ones and wonder what I would do without two very important things: Internet & Parenting Forums
You might be laughing right about now, but I'm SERIOUS! As most of you know, I've moved my fair share of times since having kids and as each city welcomed me, I sometimes didn't feel welcome by the Mommy Cliques already established. It's hard to meet new friends when they are sitting in close nit circles at the park bench, as to NOT let any Momma in that doesn't drive the right Mini Van, doesn't have a big enough rock on her finger, or isn't sporting the new Bugga Boo Stroller.
What outlet did I turn to? Local Parenting Forums came to the rescue with the ability to meet friends, vent about everything under the sun, boast about my husband & kids, plan playdates, and most importantly ask questions.
Has anyone ever experienced Eczema with their children? What topical cream should I use?
My daughter has this weird blister on her eye. Is it a sty, you think?
My son is running a 102 fever.. Am I overreacting or should I take him to the ER?
It's always nice to have an ear that will listen, but it's even nicer when you find other Moms who have gone through issues you're struggling with. To add more to the mix, I moved to Charlotte back in October and joined Moms Charlotte soon afterwards. It's a new forum, just established, but you can ask a featured Pediatrician health questions, debate about politics, find out the hottest children's events in town, enter giveaways, AND meet some awesome Mommas!
I can't imagine living without a Parenting Forum of any kind where the abundance of resources are at the tip of your fingers at 2:00am, when you're wondering Who else is up feeding a newborn?
So, I don't run around with a Mommy Clique, but you can say I do share my online time with Mommy "Clicks".
This post inspired by

Yoplait Yogurt

and

The Parent Bloggers Network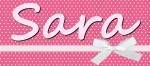 Sara Patterson has been blogging since 2007, but took a break for a couple years to tackle the world of news. She was the Social Media Director for a Houston based market 10 news station for over 2 years, but decided it was time to go back to her roots as a parenting blogger so she can spend more time with her family. She has now become an independent social media consultant for a variety of clients such as Hunger Free Texans and Downtown Galveston. Follow her personal Twitter account
@SocialNewsSara,
blogging account
@Family_Appeal
.
Latest posts by Sara Patterson (see all)