Praying for our Economy?
Are you a little scared these days with the fall of huge financial giants? Talk about bailouts, bankruptcy, and stocks falling is putting me on edge. Has it affected you in any way? My husbands job consists of financing. They take up their offices in different furniture stores throughout the country and provide special financing for customers who get turned down otherwise. He recently found out that some of the furniture stores were closing it's doors and no… it's not a liquidation, it's a "Here one day, Gone the next" kinda thing and it's scary. It's affected my family and we're a little on edge.
My husband and I were talking the night it all happened and he says, "Sara, Are we naive enough to think that there is someone out there that's just gonna make it better? Just fix everything?" My answer? "Yes, we think there is someone who can fix this, but we're not being naive about it. God is in control. It's in His hands."
Tonight, I just want to ask everyone to say a little (or a long) prayer for our country and our economy. It CAN be fixed. We don't have to be this scared when we put our faith in Our Father.
Another HUGE Prayer Request on my list:
DJ Cochran and her sweet husband. DJ is friends with my Mother-in-Law and has gotten to know my sweet little family through stories she hears, pictures, occasional meetings with us, and through this blog. Her husband, Britt, is scheduled for cancer surgery at MD Anderson on Wednesday, September 24th. Prayers for good results and strength as they fight this together.
I also wanted to merely say Thank You to any and everyone who reads my Friday Prayer Requests and lifts each one up to the Lord. You truly are Prayer Warriors and each one is heard. I know it.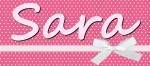 Sara Patterson has been blogging since 2007, but took a break for a couple years to tackle the world of news. She was the Social Media Director for a Houston based market 10 news station for over 2 years, but decided it was time to go back to her roots as a parenting blogger so she can spend more time with her family. She has now become an independent social media consultant for a variety of clients such as Hunger Free Texans and Downtown Galveston. Follow her personal Twitter account
@SocialNewsSara,
blogging account
@Family_Appeal
.
Latest posts by Sara Patterson (see all)