Now, I know I'm not the ONLY one who thinks a "newsroom" is cool, right? I'm not sure why, but some were utterly surprised that I was so giddy and went a little picture crazy when I visited the Charlotte Observer Building last Wednesday.
There is this awesome forum for Charlotte parents called Moms Charlotte. They kindly asked for volunteers to attend a focus group on how to better their site. I kindly ran out the door without regret, as the babysitter was left to do homework and tuck my babies in bed! *sigh* Sometimes you just gotta get away, but it seems lately.. That's ALL the time. I'm hoping it's just the stage my children are in because I don't even want to think about my sanity NOT returning anytime soon.
On to the show though.. I was so grateful to get the tour after our meeting and thought to myself This is my dream job. Check it out:
The Newsroom seemed to take my breath away. I would have snapped more pictures, but there were people working man! They didn't need a crazy mom running around with her silly digital camera!
They call this "The Tunnel" because you literally have to walk down a long basement type tunnel to get there, but if you look closely these "spools' of paper are all lined up ready to run down the train tracks for printing.
Last, but not least, My friend Stacy and I in front of the Observer Window. It would have been more of an effect if the machines were printing, but it was on an off hour.
So, now as I end this post, I'm somehow wishing I got a degree in Journalism.. oh wait.. I guess any degree would be fine with me. SAHM is always nice, but sometimes a "dream" lurks around and gets your little Momma head working. Does that ever happen to you?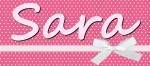 Sara Patterson has been blogging since 2007, but took a break for a couple years to tackle the world of news. She was the Social Media Director for a Houston based market 10 news station for over 2 years, but decided it was time to go back to her roots as a parenting blogger so she can spend more time with her family. She has now become an independent social media consultant for a variety of clients such as Hunger Free Texans and Downtown Galveston. Follow her personal Twitter account
@SocialNewsSara,
blogging account
@Family_Appeal
.
Latest posts by Sara Patterson (see all)