I don't know who he is.
I don't know where he lives.
I don't know what he looks like.
I dont' know how old he is.
In fact, I know nothing about this man, but I know he's an Angel.
My parents are still without power at their home. Finding a generator in TX is close to impossible. After a few posts on different websites, my sister (who is still evacuated in San Antonio I believe) received an email from this man. He says he wants to help. He wants to give my parents, in Baytown, a new still-in-box generator. He purchased 4 for the purpose of helping famlies around the town.
As my Papi, goes to work at night my mom is left with my younger brother at night. "No lights" can be a a little scary especially when all your windows open to let air in. What if someone tries to break in?
It seems everyone is on this generosity high. As I spoke with my mother it seemed she had never experienced the generosity that a lot of us take for granted, that a lot of us are accustomed to. Sometimes we forget that giving and loving like Christ is the only way. Forget about gender, class, ethnicity, love speaks all languages and it's definitely showing down in TX.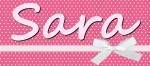 Sara Patterson has been blogging since 2007, but took a break for a couple years to tackle the world of news. She was the Social Media Director for a Houston based market 10 news station for over 2 years, but decided it was time to go back to her roots as a parenting blogger so she can spend more time with her family. She has now become an independent social media consultant for a variety of clients such as Hunger Free Texans and Downtown Galveston. Follow her personal Twitter account
@SocialNewsSara,
blogging account
@Family_Appeal
.
Latest posts by Sara Patterson (see all)