I really just love my Abby Girl.
Really.
This morning I wake her up from her slumber and she literally pops up! It's been like this for the last two weeks. Both Daddy and I thought it was going to take banging pots and pans to wake her so early for school, but alas, we were wrong. She is so perky when I nudge her with my whisper of, "Abby Girl, It's School Time."
This particular day, she wakes rubbing her eyes and says:
I had a HORRIBLE nightmare! I'm SOO glad you woke me up from it! I dreamt that you took me to Target and you told me I could get the biggest ICEE ever. I was so excited, but then you pushed the shopping cart OUT into the parking lot and you never filled my ICEE cup!
I couldn't help, but chuckle a little underneath my coffee breath and I just hugged her up, told her how much I loved her and that I would NEVER pay for a drink and walk out without it.
Sometimes, I wish I was in that innocent child stage, where nightmares consist of ICEE's and missing the bus. Those are the things they worry about, well.. at least those are the things MY children worry about. It makes me think how much stress has been on my shoulders lately with moving, kids in school, van issues, relationships, blogging, bills, (you like how I put blogging before bills? lol), Rudy, allergies, and the chaos in between.
Hubs asked me the other day, "Sara, What are the top three things you're worried about right now?" I listed them off, careful to rank them appropriately. He then told me, "Ok, I'm going to take those three from you and put my energy and effort into resolving them."
It was a huge load taken from me! I felt more free, more relaxed, and more hopeful than I have in a long time. Can you imagine feeling that way?! It takes me back and reminds me that Jesus Christ is the exact same way, but we don't need Him to pay the debt EVERY time we sin. He's done it. It's over. Our sins died at the Cross and they are no longer looming, like dead weight on our shoulders. We don't need Him asking us to list our top three sins. We couldn't even if we tried!
In God's eyes sin is sin and although we feel the weight on our shoulders from it, we don't have to. We're forgiven. We're loved. We're His.
And it's NOT a dream.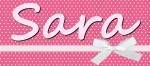 Sara Patterson has been blogging since 2007, but took a break for a couple years to tackle the world of news. She was the Social Media Director for a Houston based market 10 news station for over 2 years, but decided it was time to go back to her roots as a parenting blogger so she can spend more time with her family. She has now become an independent social media consultant for a variety of clients such as Hunger Free Texans and Downtown Galveston. Follow her personal Twitter account
@SocialNewsSara,
blogging account
@Family_Appeal
.
Latest posts by Sara Patterson (see all)