Don't have much to say except this:
My 18 month old has a mild, but serious Peanut Allergy.
Momma accidently gave him a Peanut Butter Sandwich Cracker by accident (got it mixed up with the Cheese Cracker).
Momma feels horrible.
Baby is okay.
Baby is dosed up on Benadryl.
Momma can't believe she did this.
Momma is banning ALL sandwich crackers from the house.
Momma is also banning Peanut Butter FOREVER.
Momma will only serve Jelly Sandwiches without the PB.
Momma feels horrible.
Momma has the driest eyes from crying all day.
Momma is actually breaking out in her OWN allergic reaction… hives around my face, neck, and chest.
Momma is thinking it is the stress and guilt of it all.
Momma is officially not cut out for this.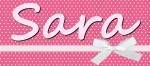 Sara Patterson has been blogging since 2007, but took a break for a couple years to tackle the world of news. She was the Social Media Director for a Houston based market 10 news station for over 2 years, but decided it was time to go back to her roots as a parenting blogger so she can spend more time with her family. She has now become an independent social media consultant for a variety of clients such as Hunger Free Texans and Downtown Galveston. Follow her personal Twitter account
@SocialNewsSara,
blogging account
@Family_Appeal
.
Latest posts by Sara Patterson (see all)