There is a 4 way stoplight near my neighborhood. Apparently, it's the "Hot" meeting place for geese. I'm puzzled by this one because other than the flashing lights, swift traffic, and occasional runners & bikers, there is nothing attractive for a goose. More often than none, I've run across these geese at the busiest time of the day. Rush Hour.
There are cars, buses, morning bikers and these geese walk around like they just don't see the craziness around them. The other morning, there was about 15 of them just waddling around hanging out in the MIDDLE of the street. Cars were honking, people were yelling, others were trying to get really close and scare them off………….. nothing. They would jump, squawk, and run into each other, but they were not moving if their life depended on it. Can you imagine being one of those geese, right smack dab in the middle of traffic and chaos? But yet you still choose to stand your ground?
As I drove passed (FINALLY), this song came on the radio, have a listen:
I've had to really throw my life out there to Him. Surrender it all to God and tell him, "I'm yours and I'm not moving." The irony of it all is, I am moving.. Literally. Once again, we pack up our house. We pack up our children and move to another city. This time it's Memphis and it seems my life makes sense. God sent us here for the biggest challenge of our life. When it came down to it, after all the trials, we stood our ground and refused to let sin or evilness win.
On Christ the Solid Rock I Stand
All other Ground is Sinking Sand
We will NOT Be Moved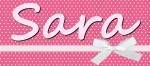 Sara Patterson has been blogging since 2007, but took a break for a couple years to tackle the world of news. She was the Social Media Director for a Houston based market 10 news station for over 2 years, but decided it was time to go back to her roots as a parenting blogger so she can spend more time with her family. She has now become an independent social media consultant for a variety of clients such as Hunger Free Texans and Downtown Galveston. Follow her personal Twitter account
@SocialNewsSara,
blogging account
@Family_Appeal
.
Latest posts by Sara Patterson (see all)