Fridays, I usually post Prayer Requests and Praise Reports, but this week has been especially tiring due to the change of sleep schedule. School has started and the 5:20 Wake-Up time has shown to be too much for this Momma. I'll get used to it within the next few weeks and soon be back to my old self instead of this zombie-fied, exhausted Mom.
Hurricane Gustav is blowing into the Gulf of Mexico and, as of now, could turn into a Category 4 storm aimed at TX. If you know anything about me, you know that 75% of the people I love are in TX. On the Coast. Making Plans to get out of town or wait it out. I'd like to send out a BIG prayer request for everyone in the path of Gustav. New Orleans is high priority because we all know a big storm like this would be devastating.
We used to live in a small town on the border of LA called Orange, TX. Abby girl was born there, in fact, and we still have a few friends that call that home. I grew up in Baytown which isn't too far, about in hour, from Orange and my Parents, Grandparents, Sisters, Brothers, Aunts, Uncles, Cousins, In-Laws, and TONS of friends will bare down to get through Gustav.
I just lift them up to the Lord, right now. Lord, keep them safe. Show your power and love and wash away the storm. Be with the ones who are unable to evacuate and hold them in your arms if they are in danger.
Praise Report
Abby and Zach have gone through their first week of school without HUGE incidents and they are looking forward to going back after the long weekend.
Prayer Requests
–Breanne sent me a request a few days ago:
A minister at my sisters Church has a son who was diagnosed yesterday with a brain tumor. He is tentatively scheduled for surgery this afternoon to place a stint into the tumor to try and relieve some of the pressure on his brain. The surgeon hopes to harvest cells and fluid to better diagnose the exact type of tumor he has. He is seven year old. Please pray for the doctors and the results of the test. Pray it all goes well and for his family.
I'm still praying for a strong recovery and strength for their family. You can read updates on Grayson here.
-Shavita, a great friend in Memphis, sent me hers:
Please pray for Sigmund Hamilton. Sig is my husband's best friend in Christ. Sig's 6 yr old son died this morning from a brain tumor.His name was Cody Hamilton. Rest in Peace Cody. We love You. God Bless and Comfort…Amen
-Myself: It seems that stress has been bigger lately with the move, van issues, kids off to school, adjusting with Rudy at home, and a sadness I feel about the timing of it all. I am finally meeting great friends here, that I am going to miss dearly and, although, the move to Memphis is WONDERFUL, I just sometimes wonder why God puts these women in my life for just a brief amount of time.
August Prayer Requests:
If you have a prayer request or Praise Report please leave it in the comments or email me at mommafindings[at]gmail[dot]com.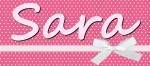 Sara Patterson has been blogging since 2007, but took a break for a couple years to tackle the world of news. She was the Social Media Director for a Houston based market 10 news station for over 2 years, but decided it was time to go back to her roots as a parenting blogger so she can spend more time with her family. She has now become an independent social media consultant for a variety of clients such as Hunger Free Texans and Downtown Galveston. Follow her personal Twitter account
@SocialNewsSara,
blogging account
@Family_Appeal
.
Latest posts by Sara Patterson (see all)