Yup, that's what my sweet Abigail heard from her classmates this week. The first week of school. Kindergarten. *sigh*
The thing is, she wasn't even Mad Upset. Momma was, but not this little girl. If you don't know her well you're missing out. She is only 4, but man she has a big heart! She is so compassionate and loving. Not only that, she is FUNNY! Seriously, she can make you laugh till you pee your pants! Everything about her screams fun! Beautiful. She is so beautiful. Smart.
Our conversation went like this when she arrived home that day:
Abby: Mom, all the kids in my class called me weird. Well, not ALL the kids, but the ones at my table.
Me: They did? Why?
Abby: Because we were supposed to draw pictures of pets and I drew a Caterpillar since Zach is scared of pets and we can't have any.
Me: Well, that is true. Were you calling them weird? (I had to make sure she wasn't doing the taunting.)
Abby: *gasps* MOM! NO! That would hurt their feelings!
Me: Ok. I'm sorry for saying that. Did you tell the teacher they were being ugly to you?
Abby: *gasps* MOM! NO! That would get them in trouble! I just decided not to show them my drawings anymore.
Me: Well, hun. Sometimes, kids will be kids.. and sometimes they think things are funny, but they aren't trying to be mean. I think that's what happened here."
Abby: But I must be WEIRD! Since they called me that! Can you write a note to Mrs. Miller? Maybe she can use her "your-in-trouble-voice" to those kids."
Me: No, hun. I can't write her a letter. If it happens again I will, but as of now I think we need to let this one go. Ok?
Folks. It breaks my heart! She is the most amazing person. I mean, beyond cool! I just hope the other children see that soon.
Okay, so other than that. We enjoyed every little bit about school this first week. Zach met a new friend named Tony. This is big because he has such a hard time meeting friends from being so shy. He is waking up on his own.. which helps me out in case I over sleep. He got the Super Star yesterday which goes to the best behaved child. Yup! He's that one! The best behaved child! 🙂 I'm a proud Momma!
Abby, went through the whole list of things you can't wear to Gym: Crocs, Sandals, Dresses, Skirts, Flip Flops.. She is a little ticked because she says she can't be "fashion" in tennis shoes. One day out of the week she has to wear gym clothes.. I'm sure it won't kill her! But she did meet a few friends that she says are "Fashion" just like her! She absolutely loves her teacher.. She says she is sooo nice and sooo beautiful.
For me, the most amazing thing is they both get home so excited. They want to sit, have a snack, and talk to me about everything. It beats the Summer time where they wanted me to feed them and leave them alone! 🙂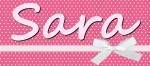 Sara Patterson has been blogging since 2007, but took a break for a couple years to tackle the world of news. She was the Social Media Director for a Houston based market 10 news station for over 2 years, but decided it was time to go back to her roots as a parenting blogger so she can spend more time with her family. She has now become an independent social media consultant for a variety of clients such as Hunger Free Texans and Downtown Galveston. Follow her personal Twitter account
@SocialNewsSara,
blogging account
@Family_Appeal
.
Latest posts by Sara Patterson (see all)