So, we're trying to get adjusted here at home since our two oldest children started school. Yesterday, I loved everything about it. I loved the happiness in both Zach and Abby as they left to their classes. I loved the quietness at home. I loved the fact that I got EVERYTHING done while they were gone, the dishes, laundry, making beds, vacuuming, AND it stayed that way! Amazing!
The one thing we'll have to work on, is adjusting my 18 month old. He has always had his brother and sister with him. For entertainment purposes, he's really bored and a little bit lost. Yesterday, him and I had "words". I wasn't happy. He wasn't happy and Daddy definitely wasn't happy.
Today would be a brand new day for us. I was DETERMINED to have a good day with Rudy. So, I woke him up at 5:45, when the kids woke. We went to the grocery store as soon as the bus pulled away. And as we walked out of the store the rain fell, fell hard! My determination and good mood disappeared immediately and it wasn't even 7:30am yet. So, as I dashed from the front doors to the car door, thinking to myself this sucks that's when it happened. Rudy has NEVER been outside in a hard rainfall! He sat amazed as we flew past each car, laughing hysterically and shouting with glee. I couldn't help but slow down a bit so we could enjoy it together. We were getting drenched. Our groceries were getting soaked, but I didn't care.
As I jumped in the front seat wet from head to toe, I looked back to Rudy in his car seat and he blows me a kiss. *sigh* Does it get any better than this?! All the tantrums, screams, and bites of yesterday are forgotten and I think him and I are going to enjoy this time together. I just know it!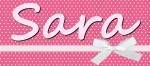 Sara Patterson has been blogging since 2007, but took a break for a couple years to tackle the world of news. She was the Social Media Director for a Houston based market 10 news station for over 2 years, but decided it was time to go back to her roots as a parenting blogger so she can spend more time with her family. She has now become an independent social media consultant for a variety of clients such as Hunger Free Texans and Downtown Galveston. Follow her personal Twitter account
@SocialNewsSara,
blogging account
@Family_Appeal
.
Latest posts by Sara Patterson (see all)