Today I'm off to School
I will work, learn and play
It's a brand new school year, a new grade
I can't think of a happier day!
Today both my 6 year old and 4 year old go off on one of the most exciting days of their lives. My Zachary is starting First Grade. He is so excited and has been acting like the "Seasoned Veteran" with Abby. He tells her he'll show her to her class, make sure she gets on the bus, and has been giving her lunch time tips. My Abby Girl is off to Kindergarten.
All throughout Summer I'd roll my eyes at the Mommas that say they are nervous or scared about Kindergarten. Seriously. But it seems I have forgotten that I WAS that nervous, teary eyed Mom this very time last year when Zach started. What kills me is that I started crying for no apparent reason. I guess all the feelings I was holding in about Abby growing up and leaving to school have caught up to me.
I'm excited.
I'm nervous.
I'm scared.
I'm ecstatic.
I'm a little sad.
I'm Proud.
Take a look at my sweeties.
They have grown up together.
Now they go to school together.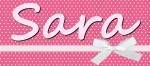 Sara Patterson has been blogging since 2007, but took a break for a couple years to tackle the world of news. She was the Social Media Director for a Houston based market 10 news station for over 2 years, but decided it was time to go back to her roots as a parenting blogger so she can spend more time with her family. She has now become an independent social media consultant for a variety of clients such as Hunger Free Texans and Downtown Galveston. Follow her personal Twitter account
@SocialNewsSara,
blogging account
@Family_Appeal
.
Latest posts by Sara Patterson (see all)