I have an extra special request for all my praying girls. My Bloggy Friend Kelli recently asked if I could add her son Kyler to my prayer requests. He is such a sweet handsome guy and we really need to lift him up to the Lord.
I don't want to leave anything out of Kyler's story so I'm going to let you all in on what his Mother, Kelli, has shared with me:
Kyler was born with a heart defect. Had it repaired but due to surgery had kidney failure and a stroke, when he was 6 weeks old. He was on dialysis at home that I did every night. When he was 2 he got a kidney transplant from me. It lasted until he was 17. He then went on dialysis again and I did it at home for two years. He then got a bad infection and had to switch to Hemo dialysis last summer. We thought he would get a kidney from his dad but his dad has high blood pressure now and cant do it. He matched my sister and she was doing all the required medical stuff to be able to give him a kidney but he also needed a blood transfusion. That blood transfusion had to many antibodies/proteins that would have clashed with my sister so now he doesn't match her. He has been on dialysis since Aug of 2005, on the transplant waiting list since March of 2006 (that's when we found out his dad couldn't do it) we are actually on hold right now and cant get one because of all his health problems (since May of 2008)

That about covers it. He has never been so unhealthy (as far as issues are concerned) He missed his entire summer sitting on the couch because he was out of breath, stomach pain ect. Now next Friday we see a pulmonary doc next Friday to see if he can help kyler get better.
Do me a favor. Head over to Kelli's blog, www.all-k-names.blogspot.com, and leave her and Ky an encouraging word or two, or five, to let her know that we, together, will lift him up in prayer and God will provide healing and hope.
As I do every Friday, I'd like to ask for a few more prayer requests and let everyone know Praise Reports for this week:
Prayer Requests
Kris
and Daughter- After her daughter's tests run at The Children's hospital, it turns out that Caity has a few problems, Grade 5 VUR, nuerogenic bladder, smaller kidney on the VUR side, etc. Pray for healing, answers, and quick recovery if surgery is needed.
Zach and Abby- They are both starting school on Monday and the anxious child that Zach is, I'd just like a little prayer that Zach gets through the day without any uneasiness. Abby is going to Kindergarten and I think I actually need prayer for myself because I just can't believe she's growing up so fast. It will be an adjustment being home with only one child during the day.
In addition to these prayer requests please keep my previous requests in mind as well from August 15th and August 8th. They are also on my sidebar for easy access.
Praise Reports
Brian- He has been handling the stress at work in such a great way. Everything that we have been stressing over seems to be coming together and we're excited about our move back to Memphis. We don't know when exactly, but hopefully before Christmas.
If you have a prayer request please feel free to email it to me at mommafindings[at]gmail[dot]com or you can leave it right here in the comment section.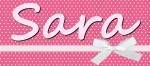 Sara Patterson has been blogging since 2007, but took a break for a couple years to tackle the world of news. She was the Social Media Director for a Houston based market 10 news station for over 2 years, but decided it was time to go back to her roots as a parenting blogger so she can spend more time with her family. She has now become an independent social media consultant for a variety of clients such as Hunger Free Texans and Downtown Galveston. Follow her personal Twitter account
@SocialNewsSara,
blogging account
@Family_Appeal
.
Latest posts by Sara Patterson (see all)