It was such a great afternoon. The weather has been wonderful compared to the heat and humidity I'm used to being raised in TX and living the last 3 years in Memphis. So, we left the pediatrician's office and since ALL three kids were amazingly wonderful I thought I'd treat them for a cool drink and playtime at Chick-Fil-A. Great Mom right?!
I walk in with my cute,tall, summer shoes and fancy movie star sunglasses (I dress up to go to the Dr. don't you?). As soon as I get to the counter the girl behind the register says:
Are you Nannying?
I give her an Uh-No-You-Didn't-just-ask-me-that look and she says, as if I didn't hear her the first time:
Are you babysitting?
Okay, I heard you the first time and didn't answer because I didn't want to. She then proceeds to say:
Are they ALL yours?
Umm… why are you playing 20 questions with me, stranger?! All I want is three small lemonades and 1 GIANT SIZE sweet tea.
Well, are they?
COME ON! I politely tell her, "Yes. They are mine. All three of those sweet faces are mine."
Her eyes get REALLY big and she proceeds to KEEP talking and says:
WOW! YOURS?! All three?! You sure you're not nannying?
Lady, I'm pretty sure that I spent loads of hours in the hospital giving birth to these three children. So, yeah I'm positive.
It's just that… Welll… uh… You look GREAT! So young!
SURRRRRRRRRRRRRRRRRRRRRE! She backtracked in a hurry! Maybe she didn't mean it as rude as I took it at the beginning and she ACTUALLY thought I looked great.. I mean, I DID where my cute tall shoes and ACTUALLY had make-up on .. so MAYBE.
If that wasn't enough… ANOTHER Chick-Fil-A girl follows us OUT to the play area and decides to pull up a chair to chat about how close in age they are and if I want any more.
Am I a circus attraction? I mean, I'm SURE there are LOTS of other Mommas who have three children. And I'm SURE they go out in public with them.. So why did these two feel like it was just soo abnormal?
So, all you Mommas with multiple small children… Do strangers ask you questions like this or give you "looks"??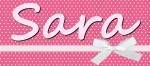 Sara Patterson has been blogging since 2007, but took a break for a couple years to tackle the world of news. She was the Social Media Director for a Houston based market 10 news station for over 2 years, but decided it was time to go back to her roots as a parenting blogger so she can spend more time with her family. She has now become an independent social media consultant for a variety of clients such as Hunger Free Texans and Downtown Galveston. Follow her personal Twitter account
@SocialNewsSara,
blogging account
@Family_Appeal
.
Latest posts by Sara Patterson (see all)