When you think of love are there certain people that come to mind? I know Christ would be the first in my head, but are there normal every day people that come to mind??
I have quite a few and one is an old neighbor and good friend to us.
His Story in a Nutshell
He was born a Muslim.
He lived a very sinful life.
He came to Christ.
Reading those three you would think that he was born again through Christ and his life is better than it was before. You would be somewhat right, but guess what? He lost his family. His parents and family members back home don't approve of his decision to follow Christ. His father mailed his birth certificate to him crossing out the Father's Name.
It's hard.
Living as a Christian can be SO hard sometimes. But ever since I met him his love for his Christian Brothers and Sisters just out shined everything else. He is a definition of love and although some of his family disown him, he loves them still.
Do you know anyone like that? Somebody who goes out of their way to love you? Someone who does everything in their power to help you if you need it? Someone who is willing to drop everything to talk to you? Someone who knows that loving like Christ is the only way?
So Amazing.
Speaking of Love.. A really sweet gal shared some love for me by giving me this blog award. JMB Mommy is the author of His Grace Is Enough Today and she is just so encouraging and real. Go pay her a visit!
I want to share a little bit of this love too! So, I'm passing this award to Tina at Golden Goodness. Folks, she is a HOOT! Not only is she funny, but she is so uplifting as you read about her life as a Christian Momma to 2 beautiful children. Show some love and pay her a visit too! 🙂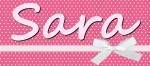 Sara Patterson has been blogging since 2007, but took a break for a couple years to tackle the world of news. She was the Social Media Director for a Houston based market 10 news station for over 2 years, but decided it was time to go back to her roots as a parenting blogger so she can spend more time with her family. She has now become an independent social media consultant for a variety of clients such as Hunger Free Texans and Downtown Galveston. Follow her personal Twitter account
@SocialNewsSara,
blogging account
@Family_Appeal
.
Latest posts by Sara Patterson (see all)