Give no sleep to your eyes, nor slumber to your eyelids. Deliver yourself like a gazelle from the hand of the hunter, and like a bird from the hand of the fowler. Proverbs 6:4-5

Have you ever felt a big change looming in your life and there was no way to stop it?
We're there.
We're going dramatic.
Although, I can't exactly let you know about those changes, I CAN tell you about one of them and it has to do with our finances. Brian has always been a Dave Ramsey fan and we always talk about our Total Money Makeover, but never took it there, never got Gazelle Intense
If you don't know what Gazelle Intense actually means, I'll let you in on what Dave Ramsey says about it off of his website:
Gazelles are gentle creatures hunted by the fastest animal on earth, the cheetah. With the cheetah being so fast, you would think the gazelle would be extinct. However they've learned that the cheetah is only the fastest animal on earth while running in a straight line. So when being chased, the gazelle bobs and weaves and runs in circles until the cheetah gets tired and gives up.

It's time to think like a gazelle. If you are a gazelle and the marketing and credit card companies are cheetahs, bob and weave and run; do whatever it takes to get away. When you get that new credit card application in the mail – you know, the one that promises low introductory interest rates and lots of bonuses – scream CHEETAH! and destroy it as quickly as you can!

So, we're getting Gazelle Intense and it's really exciting! The first baby step Dave Ramsey mentions is saving $1000.00 for an emergency fund. I'm embarrassed to say this, but Brian and I will save, save, save, and then find SOMETHING we want to spend it on and BAM, it's gone! Our saving habits are HORRIBLE! Like I said, we're going dramatic in order to have $1000.00 designated STRICTLY for emergencies, by September 15th. You think we can do it? I am stoked about doing this! We're selling stuff, we're cutting back TONS of expenses, anything we can do to have thousand dollars in a month.. we're doing it. So check back on my blog on September 15th for my celebration of getting through Baby Step #1 of our Total Money Makeover.
But it's really nice because I know this is it. I know this is a complete turnaround for our family where money is tight not due to the fact that we couldn't help ourselves by buying Wii games, new clothes, or dinners out. Money will be tight because we CHOOSE for it to be. We see the big picture here.
Live like No One Else, so that later, You can live like No One Else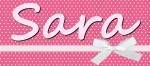 Sara Patterson has been blogging since 2007, but took a break for a couple years to tackle the world of news. She was the Social Media Director for a Houston based market 10 news station for over 2 years, but decided it was time to go back to her roots as a parenting blogger so she can spend more time with her family. She has now become an independent social media consultant for a variety of clients such as Hunger Free Texans and Downtown Galveston. Follow her personal Twitter account
@SocialNewsSara,
blogging account
@Family_Appeal
.
Latest posts by Sara Patterson (see all)