A few weeks ago I took my sweet Abby Girl into the Pediatrician because I was worried about her Eczema. The topical creams, antihistamines, and other measures we are taking just weren't working. I need a reassurance from the Dr. that I am doing everything possible to help her itchy skin condition.
We had to see a different Dr. in the group because our regular physician was out. So, it threw me for a loop when she said that she doesn't think Abby HAS Eczema, but Psoriasis seems to be the culprit.
Psoriasis?!
One, I don't know ANYTHING about Psoriasis. Two, I'm sure she's wrong. I'm SURE of it! Our regular Dr. said it's Eczema!
Well, she explained that it's hereditary and a life long skin disease. After speaking to her longer I realized that she sounded like she knew a lot about it and it sounded like Abby does indeed have it. It explains Brian's condition that he has long explained as, "due to the laundry detergent".
We haven't been formally tested, but she says since Abby is so young we'll treat it as Eczema for a few weeks because we're on the borderline here. We have some topical creams and different techniques to try for the next few weeks and we'll pray for good results.
That being said, the Good Momma that I am, I got online to do a little research. After browsing the Psoriasis Website I found out that August is Psoriasis Awareness Month!
From the Website:
Each year, 1 in 5 people with psoriasis report being discriminated against at a public pool. This month is your chance to increase awareness about the disease and educate the public that psoriasis is not contagious. Order your free
Psoriasis Awareness Month kit and help spread the word that pools are for recreation, not discrimination.
Together we can end the fear and open the pool.
It even explains what you can do to encourage Members of Congress to recognize Psoriasis as serious disease, talk about how we can work together to combat misconceptions about psoriasis and psoriatic arthritis, and more importantly, what we can do to find a cure.
I'm embarrassed to say this, but I was one of those who didn't think twice about Psoriasis being serious. A little bit of itching, so what?! Deal with it. Seeing how my daughter may or may not suffer from it really convicts me to learn more about the disease and what I can do to help.
I felt compelled to write this because her skin condition has always been a secondary issue each Dr. visit. It's been mistaken for Eczema by not one, but TWO pediatricians. I know a LOT of Mommas who's children suffer from Eczema and I'm hear to say..
Make sure that's what it is.
Ask questions.
Educate your self as a Mom.
Rule out Psoriasis.
**Note** I know I said I wouldn't blog on the weekends, but August is almost over and I wanted to make everyone aware of it being Psoriasis Awareness Month.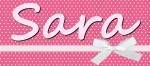 Sara Patterson has been blogging since 2007, but took a break for a couple years to tackle the world of news. She was the Social Media Director for a Houston based market 10 news station for over 2 years, but decided it was time to go back to her roots as a parenting blogger so she can spend more time with her family. She has now become an independent social media consultant for a variety of clients such as Hunger Free Texans and Downtown Galveston. Follow her personal Twitter account
@SocialNewsSara,
blogging account
@Family_Appeal
.
Latest posts by Sara Patterson (see all)