God is up to something HUGE folks. I can feel it. While we wait to see what that "something" is, I have a few prayer requests and praises to share:
One HUGE prayer request I need from all you in Blog World is one for a sweet Emma Grace. She has recently been diagnosed with Leukemia at such a sweet, young age. Although, I don't know Kim, her mother, personally.. my heart just goes out to them as they find the strength to get through all of this.
Fortunately it's been diagnosed as type ALL, which gives her a GREAT chance for full remission. Read what Kim says about their experience:
"Surgery went well, but recovery was awful. She was sick from the anesthesia, cranky from being touched constantly and extremely tired. The doctors came in and gave us the good news that evening – she did have ALL, the sub-type was Pre-B and that her spinal fluid was clear of leukemia. All of this was great news! It meant an excellent chance of full remission on the first try. Up to 95%!! But the road ahead will be long – three years of chemo, mostly outpatient. There is so much to learn about cleanliness, diet, medicine and how to care for her central line (which will stay in until treatment is completed, although it's likely it will be replaced by a port, which is just easier to deal with)."
I pray for healing, understanding, strength, and hope for their dear family. I also want to let you guys know that they have a Paypal account set up to help with the cost of treating Emma. After reading everything they need I can't imagine going through it all without extra financial help.
I ask, if you feel like helping out a beautiful family, please donate whatever you can (remember every little bit helps in this circumstance). The email address you need to send it, through Paypal, is: tkm4182[at]excite[dot]com.
If you can't donate, that is fine too, but please leave an encouraging comment on this post for her to read or pay a visit to Kim's Blog. I'm sure they appreciate that there is wonderful support and prayer for them.
To learn about more ways you can help fight this disease please visit: http://www.lls.org
In addition to my BIG request for Emma Grace, I want to mention my previous prayer requests are STILL on going. You can see them on my sidebar or read about them here.
Praise Updates:
*Breanne– Daughters EEG went wonderfully, but we're still praying for good results while they wait.
New Prayer requests are as follows:
Kris– Daughters tests at their Children's Hospital. Pray for Strength and Good Healthy Results for their sweet girl.
Violet and Family– Sweet Baby Violet left this world to be with Our Lord and we just pray for understanding, strength, and hope as her parents get through this tragedy.
Emma and Family– Emma has JUST been diagnosed with Leukemia. Pray for healing, strength, and finances.
Stacy– Has just lost her sweet pet, Lady. Lady was in a lot of pain and Stacy made the very difficult decision to let her go. We pray your heart heals as you endure the loss of such a wonderful "family member".
Brian and I– We just simply want to let God take control. Let's face it, He already is, but it's hard to accept that when craziness appears. We ask for you guys to pray for us to follow Him in the next few months.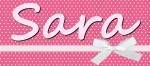 Sara Patterson has been blogging since 2007, but took a break for a couple years to tackle the world of news. She was the Social Media Director for a Houston based market 10 news station for over 2 years, but decided it was time to go back to her roots as a parenting blogger so she can spend more time with her family. She has now become an independent social media consultant for a variety of clients such as Hunger Free Texans and Downtown Galveston. Follow her personal Twitter account
@SocialNewsSara,
blogging account
@Family_Appeal
.
Latest posts by Sara Patterson (see all)