Who DIDN'T stay up till the wee hours of the morning to watch Nastia Luikin win gold? She was beautiful. She was breathtaking. She was close to perfection.
I was getting upset throughout the first few rotations because she was just NAILING each event, but her score was not reflecting that fact. It seemed the girls who were making mistakes were getting higher scores. FOR SURE, there is a controversy going on here! I was yelling at the T.V, "WHAT?! That's not fair! That's not right."
In the end, she won her Glory and Glorious it was. Nastia was said to tell a reporter that she was going to go all out and not hold back because she doesn't know if she'll EVER have a day like today.
What a great morsel of wisdom. Imagine for a second Mommas, if you lived EVERY day without holding back and you go all out with everything you do. If you had the mindset that you'll never have a day like today.
I feel like that's how God wants us to live. He wants us to "Love All Out". Why hold back when your neighbor is in a bind and needs you to watch her kids? Why hold back when your child begs you to stop doing the dishes to watch her "gymnastic moves" on the couch? Why hold back when the alarm clock (a.k.a. the baby crying) wakes you and you can't seem to get your eyes open?
Why hold back?
I heard what Nastia said and it really got the wheels turning because I have. I have held back. I could be so much more.. I'm not going ALL out with my mothering. I can do better. I can be on that medal stand just like this:
Her children arise and call her blessed; her husband also, and he praises her: Many women do noble things, but you surpass them all.
Proverbs 31:28-29
That. Right there. Is the Gold Medal I'm striving for.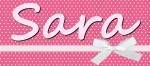 Sara Patterson has been blogging since 2007, but took a break for a couple years to tackle the world of news. She was the Social Media Director for a Houston based market 10 news station for over 2 years, but decided it was time to go back to her roots as a parenting blogger so she can spend more time with her family. She has now become an independent social media consultant for a variety of clients such as Hunger Free Texans and Downtown Galveston. Follow her personal Twitter account
@SocialNewsSara,
blogging account
@Family_Appeal
.
Latest posts by Sara Patterson (see all)