A few days ago I committed to praying for my family and friends. My prayer and praise are as follows:
I am feeling a little queasy right now with the media coverage of John Edwards and his affair. I know all to well what Elizabeth Edwards might be feeling. I ask we just pray for their entire family. Judgement has been extremely harsh on him and although I understand why, I can't help but feel compassion for both him and his family.

The Biblical Story of the woman caught in the act of adultery is fresh on my mind and I love what Jesus says when the accusers ask if she should be stoned for her sin:
If any one of you is without sin, let him be the first to throw a stone at her John 8:7
Judgement comes really easy to us unless we are the accused. I ask everyone to pray for John Edwards and his family as they encounter, yet another, trial in their marriage.
Praise Report
All my family and friends in Texas
withstood Tropical Storm Edourd with no property damage that I'm aware of.
Brian– Is handling his stress at work and seems to be encouraged with the hopeful outcome.
Prayers
John Edwards and Family
– Pray for healing, forgiveness, and strength as they endure this hardship together.
Brian– Please continue to pray for Brian as his work still demands much of him and the pressure continues to mount.
Me– Encouraging Brian and accepting his long hours all the while keeping our faith strong.
JMBMommy– To simply surrender to the Lord
Lizzie– Improvement for husband's work situation and for God's Will to be shown to them.
Toni– Change of Job that points back home and a quick move to Florida that will bring peace to their hearts as they help their parents run the church.
Christina– Travel Mercies on vacation to Florida.
Breanne– Daughters EEG on was today and we're praying for good results and strength for both Momma and Daughter.
If you have a prayer request please leave it in the comment and I will add it to my sidebar with an update each Friday.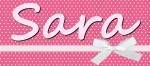 Sara Patterson has been blogging since 2007, but took a break for a couple years to tackle the world of news. She was the Social Media Director for a Houston based market 10 news station for over 2 years, but decided it was time to go back to her roots as a parenting blogger so she can spend more time with her family. She has now become an independent social media consultant for a variety of clients such as Hunger Free Texans and Downtown Galveston. Follow her personal Twitter account
@SocialNewsSara,
blogging account
@Family_Appeal
.
Latest posts by Sara Patterson (see all)