Can you imagine going on vacation and forgetting your child at the airport? For one couple, that nightmare became reality. A couple leaving on vacation to Paris forgot their 3 year old daughter at the airport. They were in mid-flight when they realized their mistake. A pleasant surprise to me was how calm the girl was. According to MSNBC, She merely found a police officer and said, "Where are my parents and brothers?" WOW. If it were my children, they would have gone spastic and wouldn't be able to utter a "help" much less tell anyone their name.
What didn't surprise me was that after the Grandmother was interviewed she said this:
"We're in shock. They're very responsible and organized, top-notch people. Apparently one relied on the other, and this is what happened."
I'm sure many parents out their are probably thinking, How stupid could these people be? I'm not feeling that way. I could see how easy a mistake like this could happen to "top notch, responsible people."
This morning I was listening to my local Christian radio station when one of the DJ's brought up this story. She, humbly, recounted her memory of a Mommy Mistake. She said she was a new mother of a 2 month old. While she was driving she saw a cute boutique and thought she'd run in and check it out. It was only 10 minutes later that she remembered the baby in the car. It was a Summer day and we all know how fast cars can heat up inside. Her child ended up being fine, but she said all she could do was lay her head on the steering wheel and cry.
Mommy Mistakes. They Happen. I know.
It must have been so hard for this radio DJ to tell her story on air, in front of thousands. It's hard to admit to myself the mistakes I've made with my children.
Fall was slowly arriving and you could feel the crispness in the air. It was a perfect day to open all the windows and let the air blow in. I was home with my two children, Zach who was 2 at the time and Abby who was about to turn 1. We lived in Port Arthur, TX in a two story townhouse. While I cleaned my bedroom upstairs they played in their room, which was ALSO upstairs. Before I knew it, I heard Zach running towards me yelling, "Broke It! Broke it!" Hmm? What could he be talking about?

The window screen.

The screen on the second story window.

He had pushed it out the window and the opening layed there waiting for my Abby Girl to fall out of. These windows were very low to where she could have just leaned her sweet little head out and fallen to her death on the concrete, two stories down.

I slammed that window shut, along with all the others and cried my little eyes out. How could I be SOOO stupid?!
This is only one mistake I've made as a Mother. My husband could tell you quite a few more, but we'll stop there for now.
It's so comforting to me when I see God protect our children when we don't. When our heads are somewhere else, He's there. When we've had more than we can handle in a day, He's there. When we make a Mommy Mistake, it's amazing that it's God's way of teaching us how to be stronger and smarter parents. It's because of Him that Mothering is possible.
What a miracle that this 3 year old was re-united with her parents in Paris not long after.
Mommy Mistakes. They Happen. And we're better for 'em.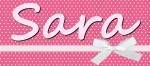 Sara Patterson has been blogging since 2007, but took a break for a couple years to tackle the world of news. She was the Social Media Director for a Houston based market 10 news station for over 2 years, but decided it was time to go back to her roots as a parenting blogger so she can spend more time with her family. She has now become an independent social media consultant for a variety of clients such as Hunger Free Texans and Downtown Galveston. Follow her personal Twitter account
@SocialNewsSara,
blogging account
@Family_Appeal
.
Latest posts by Sara Patterson (see all)