You read that right, but I'm no Paris Hilton. I am simply, Mom. The only thing different is that I own eight hotels. The taxes on them are horrid, but I can manage when I beat people like Brian (my husband) and Brad (his best friend). *sigh* I'm usually not a Sore Winner due to the fact that I rarely win at Monopoly, but this was rather sweet because they formed alliances to put me in the poor house. In YO Face BOYS!
No, I'm kidding. It was nice to win for once though. It sounds pathetic, but I got online to see if there are any tips to winning or software where you can play each other online. Hubs travels a lot and it would be fun to play against him while he's away. I found all kinds of Monopoly information:
-The three most-landed-on properties are Illinois Avenue. "GO" and the B&O Railroad. Remember that next time you're deciding what to buy
-In 1978, the Neiman Marcus Christmas catalog offered a chocolate version of the game priced at $600. I would SOOO buy this!
-When a player lands on an unowned property and decides not to buy it, the property goes to auction. We forgot this when we played, DOH!
-The character locked behind the bars is called Jake the Jailbird. Officer Edgar Mallory sent him to jail. Say Hi to Jake when you go to Jail
-Mr. Monopoly is the name of the MONOPOLY® man. I never knew that was his name!
-The longest MONOPOLY® game ever played was 1,680 hours long. That is 70 straight days! There would be some SERIOUS fighting with Brian if we had to play against each other for 70 Days!
-Escape maps, compasses and files were inserted into MONOPOLY® game boards smuggled into POW camps inside Germany during World War II. Real money for escapees was slipped into the packs of MONOPOLY® money. How Clever!
If you haven't played an intense game of Monopoly break it out man! I had a blast, especially since we upgraded to Electronic Banking. No more paper.. ALL Plastic, Baby!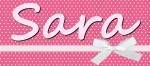 Sara Patterson has been blogging since 2007, but took a break for a couple years to tackle the world of news. She was the Social Media Director for a Houston based market 10 news station for over 2 years, but decided it was time to go back to her roots as a parenting blogger so she can spend more time with her family. She has now become an independent social media consultant for a variety of clients such as Hunger Free Texans and Downtown Galveston. Follow her personal Twitter account
@SocialNewsSara,
blogging account
@Family_Appeal
.
Latest posts by Sara Patterson (see all)