We all know Prayer is one of the strongest action we can take in our relationship with Christ. As Christians, we understand how strong Prayer is. That's why I'm going to change up my blog a bit. Every Friday I'm going to have a wrap up of Prayer Requests posted from my family and friends and I want to add yours there too!
Today, has been exceptionally hard on me. We were stoked to have ONE more opportunity to go to the beach as family before the Summer ended. In fact, we were supposed to leave today, but God had other things in mind.
Sweet Hubs called and work is just a wreck. Everything is falling down around him and without describing every single detail of the situation, I'll just say… He's worried. He's stressed. This job doesn't feel as secure as it once was and with his 7 day 80hour+ work week it seems that still isn't enough.
I ask everyone to just pray for his work situation. I know my husband and he works extra hard in the position he has to the effect that we rarely see him. He prides himself in guiding each employee for success. He digs in when nobody wants to. He rarely complains and strives to have every requirement met in his position.
My prayer request is to see his position improved. Lord, I ask that each employee have a turn around of enthusiasm with their part in helping hubs get everything back and running. Lord, I ask You to point Brian in the direction You see fit. Let him see where each priority lay and give him the ability to reach each one. I ask You to give him strength, take on his worrisome thoughts, and help him feel secure with You by his side.

Do you have a prayer request? Please send it to me, either by email (my addy is on the left sidebar) or via comment and I'll post it on my sidebar as soon as it's read. I'll have a round up each Friday. Don't forget to send Praise Reports as God blesses you with 'em!
**Note** I will be posting Prayer Requests on Friday instead of Sunday. For a second there I forgot about my commitment of NO Blogging on weekends so I can concentrate on family and church.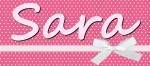 Sara Patterson has been blogging since 2007, but took a break for a couple years to tackle the world of news. She was the Social Media Director for a Houston based market 10 news station for over 2 years, but decided it was time to go back to her roots as a parenting blogger so she can spend more time with her family. She has now become an independent social media consultant for a variety of clients such as Hunger Free Texans and Downtown Galveston. Follow her personal Twitter account
@SocialNewsSara,
blogging account
@Family_Appeal
.
Latest posts by Sara Patterson (see all)