So, the weekend has gone by rather quickly. As the week starts, thoughts of early bus stop times, homework, and scheduled days are whirling in my pretty little Momma head. The only thing that is going to get me through the weekday mornings is this:
Isn't she beautiful?! I think so too.
Seriously, I haven't had much luck with coffee makers since we lived in Memphis. My Mom gave me a high tech one that she didn't care for because… well.. she has a Bunn! So, I took it, tried it, and it exploded on me… not the coffee maker itself, but the grounds would explode OUT of the filter. My sweet hubby bought me a simple low tech one and it's lasted almost a year. So, that's good, but it started leaking water underneath just a few months ago.
Let me tell you, when your coffee maker quits on you at the early morning hours of whines, cries, and craziness from three small children.. well it doesn't make you a happy camper AT ALL. It ruins my whole day.
My Mother In Law gave me her old Bunn because she got a rather wonderful one and I gladly accepted it with open arms.
This Bunn. This Heaven-Sent, Angel-Winged Bunn.. helps me wake up in the morning. I've only had her about a week, but I already know I can trust her. She will be my strength when 5:30 rolls around each school morning. So, although I'm dreading the start of school for my Big Boy 1st Grader and Sweet Fashionista Kindergartner, I at least have SOMETHING to look forward to….. coffee from my Bunn.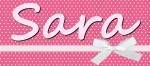 Sara Patterson has been blogging since 2007, but took a break for a couple years to tackle the world of news. She was the Social Media Director for a Houston based market 10 news station for over 2 years, but decided it was time to go back to her roots as a parenting blogger so she can spend more time with her family. She has now become an independent social media consultant for a variety of clients such as Hunger Free Texans and Downtown Galveston. Follow her personal Twitter account
@SocialNewsSara,
blogging account
@Family_Appeal
.
Latest posts by Sara Patterson (see all)