You know my two favorite things? Blogs and Coffee Drinks
Seriously, running has taken a backseat and so has scrapping. Writing has meant so much to me. That's why I was really excited when Breanne from Expectantly Waiting awarded me with this:

She is just soo sweet and I am over ecstatic. Well, I think it's because while I'm writing about this awesome reward I'm rewarding myself for writing. Yup, I am hanging back with one of these:


Life is good and now I have to pick five blogs to pass this award to and the list goes something like this:
My Amazing Grace and other Adventures
That's right, I was supposed to nominate 5 Blogs, but I thought it would mean more to the nominee if I picked one. Meet Lizzie:
I am almost 28 years old and have been married for 10 years.We got married right out of high school, and while there have been many hardships, my husband is my best friend, and I wouldn't change a thing. We are living life with a 2 year old which has its challenges, but we love every minute of it. God has blessed us with everything we need as well as tonnes of great friends and family.
Once an award is received, the rules are as follows:
1. Put the logo on your blog.
2. Add a link to the person who awarded you.
3. Nominate at least five other blogs (or those you choose).
4. Add links to those blogs on your blog.
5. Leave a message for your nominee on their blog.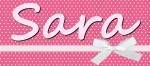 Sara Patterson has been blogging since 2007, but took a break for a couple years to tackle the world of news. She was the Social Media Director for a Houston based market 10 news station for over 2 years, but decided it was time to go back to her roots as a parenting blogger so she can spend more time with her family. She has now become an independent social media consultant for a variety of clients such as Hunger Free Texans and Downtown Galveston. Follow her personal Twitter account
@SocialNewsSara,
blogging account
@Family_Appeal
.
Latest posts by Sara Patterson (see all)