There are several TV persona's that are popular in this house. Daddy likes Robin Meade on CNN. I like Anderson Cooper on CNN. Rudy likes Sponge Bob (don't judge me please. The intro song is very catchy for this baby). Wizards of Waverly place is a Patterson crowd pleaser because we like to joke that we ARE that family.. you know.. White Dad, Hispanic Mom, with two boys and a girl. The Suite Life of Zach and Cody is fun and we like to take glimpses of those cute Jonas Brothers boys in between shows, but there is ONE show we do NOT miss and it takes the number one spot in our household. Drum Roll Please
There is nothing else I can say about Hannah Montana. We love her show. We love her music. We. Love. Her. I say that to say this… When did Billy Ray Cyrus get cooler than muah? I remember him as most do:
So it troubles me when my 4 year old daughter sees him rockin' on the Disney Channel with his new re-make of the song Real Gone. She turns to me and says, "That's Hannah Montana's Dad. He's a rock star. He's not like you or Dad. Ya'll aren't Rock Stars.. But oh HOW I wish you were! You would be COOL!"
So apparently Billy Ray is cool now?
I know I shouldn't let a 4 year old hurt my feelings, but we're going through an issue of some sorts. You see, when we go out in public (Park, Grocery Store, Monkey Joe's) my Abby Girl feels the need to tell complete strangers how horrible of a mother I am. Yes, that's right. The other day it was time to leave the park and she started gagging herself crying. When another woman asked her if she was okay she said, "My Mom doesn't even let me play. She is the meanest mother EVER!"
Achey Breaky Heart, Say What?!
Usually, I would just shake it off, but all the women in that playgroup turned to me with the UGLIEST looks. Oh, Sweet Niblets! Embarrassment sets in because I don't belong to any of these playgroups since moving here and now they all think I beat my child or starve her or something. That's not the end of it though. She did the same thing at Monkey Joe's when I wouldn't let her play Arcade Games and then again when it was time to leave.
I don't know how I feel about this strategy my sweet child has conjured up. It's hurtful.
Oh, My Achey Breaky Heart!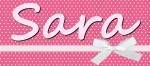 Sara Patterson has been blogging since 2007, but took a break for a couple years to tackle the world of news. She was the Social Media Director for a Houston based market 10 news station for over 2 years, but decided it was time to go back to her roots as a parenting blogger so she can spend more time with her family. She has now become an independent social media consultant for a variety of clients such as Hunger Free Texans and Downtown Galveston. Follow her personal Twitter account
@SocialNewsSara,
blogging account
@Family_Appeal
.
Latest posts by Sara Patterson (see all)