My In-Laws have this thing. They take their grandchildren on a trip the summer after their kindergarten year. It makes for great memories, exciting adventures, and ways they can teach them to navigate their surroundings.
My son is on that trip.
He's Six.
I miss him.
It sounds pathetic I know. I mean, throughout the day I beg God to bless me with a live-in Nanny or a babysitter that arrives in a flash. All I want is more "me" time, but MAN! I miss my little man.
I got a little teary eyed yesterday because I got an email (yes, they have internet access in the mountains) from Ganee just summarizing his day. She said:
All was worth it when he saw his first waterfall and said "Wow"



*Sniff Sniff* My boy saw a waterfall?!! Without me?!! Why am I so attached to him? Hubs says this is the longest I've been away from him since he was born. I thought that was true, but then I remembered me being bigger than a house pregnant with Abby. I was so tired and could barely move. The Dr. kept telling me, "Any Day, now" Um… Yeah.. She was two weeks past her due date. I'm going off on tangents now, but Zach left to Baytown with his grandparents to give me some time to rest up for sweet Abby girl. That was AT LEAST two weeks that I remember give or take a few days.
So, my sweet guy is hanging back in the North Carolina Mountains with Ganee and Papa.
He has a train ride planned for Wednesday.
I get to see him on Thursday.
I can't wait to hear all the stories he'll tell, everything he did, the great food he ate, the swimming that wore him out, and, most importantly, how much he missed me.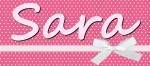 Sara Patterson has been blogging since 2007, but took a break for a couple years to tackle the world of news. She was the Social Media Director for a Houston based market 10 news station for over 2 years, but decided it was time to go back to her roots as a parenting blogger so she can spend more time with her family. She has now become an independent social media consultant for a variety of clients such as Hunger Free Texans and Downtown Galveston. Follow her personal Twitter account
@SocialNewsSara,
blogging account
@Family_Appeal
.
Latest posts by Sara Patterson (see all)