We had the privilege to tag along with hubby to Charleston yet again this Summer. There was no time to head to the beach, but had a lot of family fun at the pool and out to dinner.
Sticky Fingers Restaurant was our first stop and it brought back sweet memories for me with a mixture of:
*That's me in a nutshell! Memphis Classic, Carolina Sweet*
The Ribs there were AWESOME and I'm not a Rib girl! The kids had a blast, but were a little too rowdy. Daddy had to get 'em back in line:
*No Children were harmed in the making of this picture*
Zach realized Daddy wasn't joking:
EEK!
It was smooth sailing after that and we enjoyed the sights of the pond outside:
*Small Gators and Turtles didn't scare us one bit, although there weren't any fences up to keep them in there. How is that possible?*
*My Sweet Abby Girl*
*The Rude Man*
*What a good looking family! Too Bad the prettiest of them all isn't pictured*
*I love my Zach*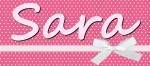 Sara Patterson has been blogging since 2007, but took a break for a couple years to tackle the world of news. She was the Social Media Director for a Houston based market 10 news station for over 2 years, but decided it was time to go back to her roots as a parenting blogger so she can spend more time with her family. She has now become an independent social media consultant for a variety of clients such as Hunger Free Texans and Downtown Galveston. Follow her personal Twitter account
@SocialNewsSara,
blogging account
@Family_Appeal
.
Latest posts by Sara Patterson (see all)