Meaning, it's a miracle that I am functioning after the night I had with Rudy. If he wasn't screaming, I was coughing up a storm or having nightmares. Yes folks, I had THREE nightmares last night. Not Fun. Not Fun. I decided to "try" and sleep on the couch to elevate my head and after the 1st nightmare I literally ran through the house back to sweet hubby cozy in bed. He was asleep, but I felt safe there.
Going on 3 hours of sleep, I thought today would be a ho-hum kinda day. The kids and I made plans to go to the Dollar Tree because our craft box needed to be re-filled. Umm…yeah.. I haven't re-filled it since we moved here. EEK! 9 months!
So, we took our time and picked out only the best supplies we could find. They didn't have paint or markers, but we made do. We'll be having hours of non-stop fun with this stuff. I want to apologize beforehand to all my family and friends who might get boo-coos of Refrigerator Art from Zach and Abby in the mail. Here's our goodies:
I also found out today that we might get the chance to head on over to Charleston, SC yet again for some beach fun and then Zach gets ready for his trip to the Mountains with his Gannee and Papa. I'm also hoping for a Memphis trip very soon! Cross your fingers! Fun Stuff!
To add to my miracle of a Monday, I got some Good Mail, from Debbie. Thanks so much sweetie, I love 'em! These cute cards will come in handy when I need to send Teacher Notes during the school year:
My highlight so far? As I'm driving I hear the sweetest sound in the backseat. It's Abby singing along to a Lincoln Brewster song.
"Strength will rise as we wait upon the Lord. Wait Upon the Lord. We will wait upon the LORD! You're the defender of the weak. You comfort those in need. You lift us up on wings like eagles "
Then she says, "Mom, Why is God our defender during the week? And not on the weekend?"
I just about swerved off the road!! 🙂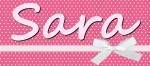 Sara Patterson has been blogging since 2007, but took a break for a couple years to tackle the world of news. She was the Social Media Director for a Houston based market 10 news station for over 2 years, but decided it was time to go back to her roots as a parenting blogger so she can spend more time with her family. She has now become an independent social media consultant for a variety of clients such as Hunger Free Texans and Downtown Galveston. Follow her personal Twitter account
@SocialNewsSara,
blogging account
@Family_Appeal
.
Latest posts by Sara Patterson (see all)