It was a chaotic, rainy, mommy-goes-crazy day. My sweet hub-man was coming home from work and wanted to get out for a bit. Summer Days have been long and we're running out of ideas to keep these kids entertained, but he had a great one.
What would we do? Check it out:
We rode the train! I forget that we live in "the city" as opposed to a small town in TX or the outskirts of Memphis. We're a whole 8 minutes from the train station so after dinner we cleaned up a bit and headed over to check out the light rail. This is the kids first train ride unless you count the trolley in downtown Memphis. We realized there is a train stop near an Old Fashioned Soda Shop. We'll do that next time. Instead, we came home and made Root Beer Floats. It kinda disappointed us when BOTH Zach and Abby said, "Beer Floats are GROSS!"
We had a blast on our mini-train station vacation! What about all you Mommas? What have you been doing to kill time in the Summer?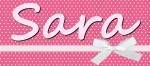 Sara Patterson has been blogging since 2007, but took a break for a couple years to tackle the world of news. She was the Social Media Director for a Houston based market 10 news station for over 2 years, but decided it was time to go back to her roots as a parenting blogger so she can spend more time with her family. She has now become an independent social media consultant for a variety of clients such as Hunger Free Texans and Downtown Galveston. Follow her personal Twitter account
@SocialNewsSara,
blogging account
@Family_Appeal
.
Latest posts by Sara Patterson (see all)