*Sigh*
Today, BlogHer's 2008 Conference begins in San Francisco. *sigh* I'm all the way in North Carolina. Charlotte.
All my bloggy idols and some just like me will be there to enjoy things like:
Technical Labs
Educational Workshops
Discussion Sessions
Relevant Sponsors
Plenty of Speakers
Opportunities to Network and Socialize
Look at all I'm missing as the kids beg me to go out in the sprinkler for the billionth time. Turkey and Cheese Sandwich Again? Me pondering whether or not I'll go on the treadmill or browse through blogs… on most I'll see this:
Ah Well! I'm a Mom, first and foremost,right? I can't help but think I'm missing out!
Thank goodness the BlogHer Tour is coming to a city near me. I read this the other day and got so tickled:
That's right, we're going on tour. Kicking off is the runner up annual location, Boston. We'll then move on to Washington, DC, Greensboro, NC, Nashville, TN, Atlanta, GA and close in New Orleans, LA. BlogHer will host one-day conferences in each city that will offer sessions to encourage new bloggers to get on board, plus content tailored to each tour city community, its interests and its local bloggers. (And yes, we're already putting our heads together with venerable ConvergeSouth organizer Sue Polinsky in Greensboro
I might have to sweet talk the Hub-Man into letting me go to Greensboro or Atlanta. Umm.. wait.. my van died last week.. we don't have money for that. School is starting and we're sending two of them this year (First Grade and Kindergarten YESSSSSS!).. so yeah. What was I thinking?
I can dream about it though……….. Right?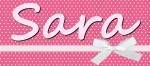 Sara Patterson has been blogging since 2007, but took a break for a couple years to tackle the world of news. She was the Social Media Director for a Houston based market 10 news station for over 2 years, but decided it was time to go back to her roots as a parenting blogger so she can spend more time with her family. She has now become an independent social media consultant for a variety of clients such as Hunger Free Texans and Downtown Galveston. Follow her personal Twitter account
@SocialNewsSara,
blogging account
@Family_Appeal
.
Latest posts by Sara Patterson (see all)